Size Matters! – A date with my BFG!
It comes up time and time again … does size really matter … well, duh … course it does! And no I am not talking about what you think I am talking about (what dirty minds you have!) but about height.
I like tall men, there is no doubt about it … but then I am tall too! I'm sorry but to me a tall girl walking around with a short arse just doesn't seem right. I have dated a couple of shorties, but anything long term just isn't going to work. I love my heels, I love to look up at my tall handsome guy, to snuggle into the little nook in his shoulder … these things just aren't possible with short men !
Don't get me wrong, short men have their opportunities … with short women! Simple.
So when I met my Big Friendly Giant from Chicago, USA in McDonalds (yes I stopped at McDonalds but it was a one off mistake I promise) on the way to the Taj Mahal, I instantly locked eyes with my tall dark handsome BFG … he was even sitting and I could still drown in his height. He was from America on a finance internship … and staying at the Hilton … ooo helloo … ding ding ding, another plus 😉
After chatting a while we left with our respective drivers and friends and then luckily bumped into each other again at Fattipur Sikri where we exchanged numbers and agreed to meet and party together when back in Delhi.
Date 1 – perhaps wasn't a date but more meeting up for food and a swim in the Hilton rooftop pool. As the night went on it definitely seemed more date like … well swimming in a rooftop pool at night, followed by chatting in the hot tub with a cocktail… hard not to be date like really?! Sadly I had to leave to head back to my host families house, I didn't want to worry them staying out too late.
Date 2 – We arranged to meet the following weekend for more fun in the pool, some sightseeing and a big night out with him and his friends. The day was spent at the Delhi Zoo … which FYI I do NOT recommend, worst zoo ever! But it was ok for everyone else visiting as they definitely seemed more interested in the two of us walking around, the usual sneaky snap shots and requests for pictures to be taken with us holding their children. Taking pictures of the abnormal tourists… a fun day out for all!?!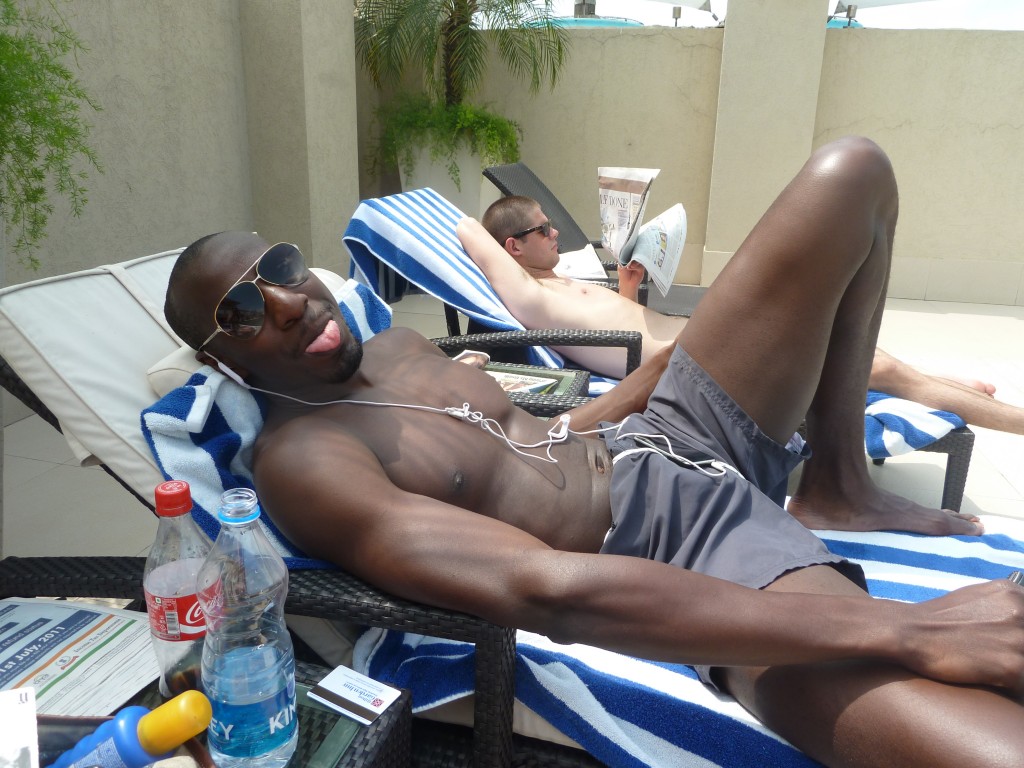 After the zoo we headed back for a swim in that amazing rooftop pool, some splashing about, a couple of beers, underwater chasing, fun time flirting … you know the drill! The night out was with a few friends of his from work or the same internship programme. Heading out to a club, 6 in a car, me squished in the back with 3 boys … though not with my BFG who got the front seat as he was a 6ft 6 BFG! And then dancing, dancing, dancing…
All in all, it was a great date, we laughed, shared our loves and hates of India, danced the night away and most importantly was taken care of by the tallest guy in Delhi*
*not a fact … but probably true
NB: Short people … please don't hate me, I love you millions and in actual fact, it's all (almost all) about personality and connections so don't be put off. If you really want a date with me, just ask, YOU might be the one to change my mind 😉