A Luxury Stay in the Cotswolds at The Marlborough Arms, Woodstock
Our last trip away before lockdown was in the Cotswolds. Where we stayed in two gorgeous, unique hotels, including the luxury Marlborough Arms in Woodstock.
The Marlborough Arms is in the centre of town in Woodstock and is a beautiful Hotel Bed and Breakfast in a 15th Century Coaching Inn.
The hotel is seeped in history, but has all the modern amenities you might want, from a fancy in room coffee making machine to fast wifi and plush comfy beds. Alongside classically decorated bedrooms and beautifully restored original features.
Woodstock is a cute market town in the Cotswolds and has a number of great restaurants, plus an adorable independent Woodstock bookshop and lots of interior design shops. I enjoyed spending an afternoon pottering around the town.
Woodstock is also home to Blenheim Palace, a World Heritage Site. It's home to incredible gardens, including a miniature train and the pleasure gardens for kids. The house is also open for visits and there are three different cafes or restaurants to try within the grounds. We didn't get chance to visit the gardens, but we did love exploring the town and surrounding walks.
Review: A luxury stay at The Marlborough Inn, Woodstock
The Marlborough Arms was a gifted stay as part of a wider trip to the Cotswolds. We also stayed at The Plough Inn in Cold Aston. My review is 100% honest and true of our experiences.
Our Room at The Marlborough Arms
Each room at The Marlborough Arms is unique and decorated in a classic but modern style. We were pleasantly surprised by our huge newly decorated room.
We stayed in The Churchill Room, which was one of their Superior Deluxe double rooms. It was spacious and bright and just what we needed after a busy few weeks. We spent a lot of our afternoon relaxing in the room, reading on the bed and watching TV on the big flat screen TV.
The room had loads of wardrobe space and a fancy tea and coffee maker with a selection of different drinks, including a tasty hot chocolate!
The en suite bathroom had a big walk in shower and separate bath and if you pay a little extra you have access to a sitting and dining area and kitchenette. It could be a great little escape for a longer trip if you wanted some extra space to dine in.
I had such a good night's sleep here and could have easily stayed longer!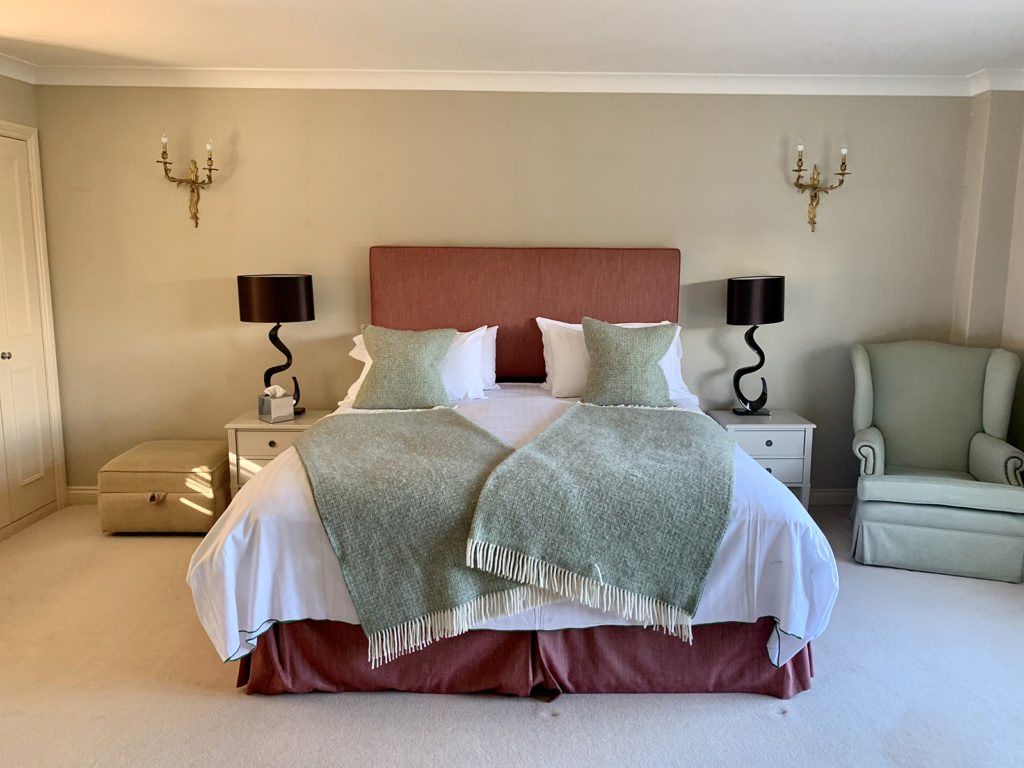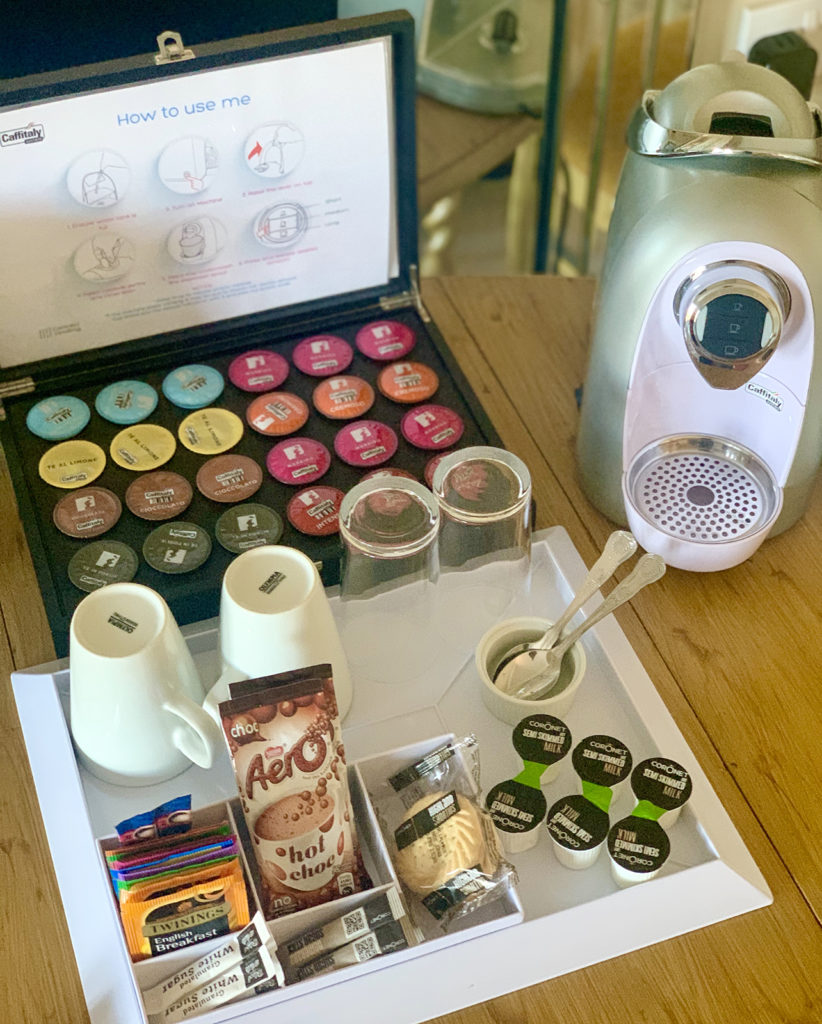 Breakfast and Afternoon Tea at The Marlborough Arms
The hotel does not do lunch or dinner, which was a shame as we would have definitely eaten there if we could. They do however do a tasty breakfast included in your overnight stay and the option to add on Afternoon Tea.
We didn't try the afternoon tea but saw a few come out as we arrived and they certainly looked tasty and generous. They have a private dining room which is popular for birthdays. You can also hire out the whole venue for weddings and other events.
They have their own private parking at the back and the courtyard would be a lovely spot for a drinks reception.
Breakfast included the usual cereals, toast, juice, fruit etc and then a number of options for a hot meal. I struggled to decide and though my avocado and eggs was delicious, Olly's pancakes looked even better!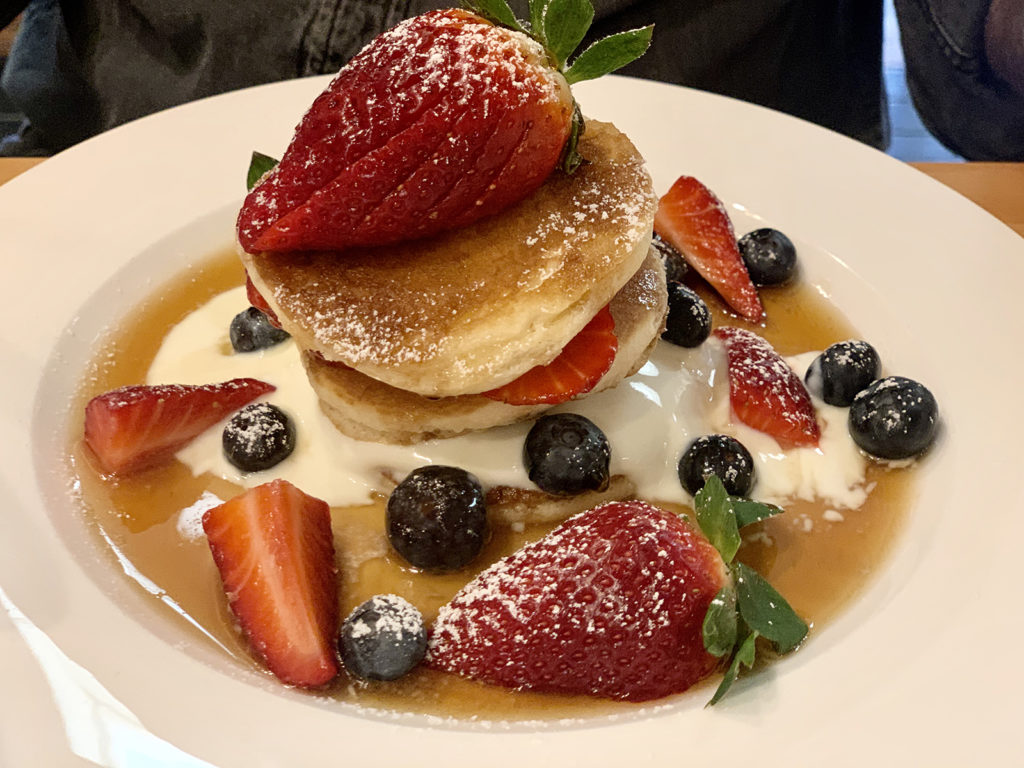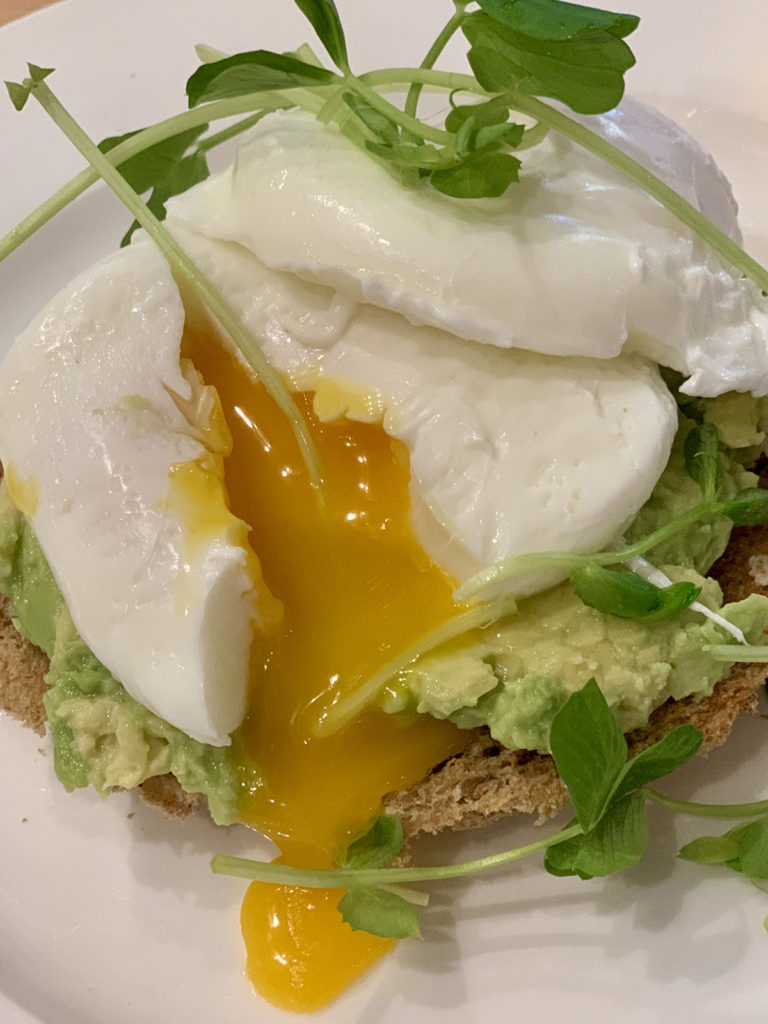 Though they don't have a regular dining room they do have a bar that is open throughout the day so we enjoyed a glass of bubbles by the roaring fire before heading out for dinner across the road.
I could have happily spent a few more days staying here, exploring the Cotswolds and spending lazy evenings by the fire playing board games or reading a book.
The Marlborough Arms is a lovely privately owned hotel, with lots of little touches to make it special. I definitely recommend as a luxury place to stay in the Cotswolds.
Other posts you might like