Trying the famous TikTok food in Chinatown, London
Planning a visit to the capital? Our guide to famous TikTok food in Chinatown is sure to level-up your trip.
London's food culture is one of the best in the world (I know I'm a little biased, but hey). And these innovative eateries embody everything that makes London food so stand-out.
Whether you're looking to try something new, explore global cuisine, or simply get your hands on that delicious cheese stick you saw on TikTok, these are treats that you can't help but be tempted by.
The foodie craze behind the most famous TikTok food in Chinatown
If you're half as greedy as I am, your TikTok algorithm will be absolutely zeroed in on food.
But, evidently, I'm not alone here. The 'viral' power of TikTok has unlocked huge successes for many small, independent brands. Most notably, food and drink spots.
Remember Dalgona? That craze absolutely took the internet by storm. In fact, during the week of March 15 alone, internet searches for the drink shot up by a whopping 1,800%, across the world. All because TikTok captured audiences' imaginations.
And similar things are happening across the food and drink sector.
In London's Chinatown, many small takeout food and drink shops have 20-strong queues, with people queuing along the street. Why? Because they've achieved the legendary status of 'TikTok famous'.
It could be for their visual appeal, their mind-bending flavours or the way they create something completely out of the ordinary. Either way, they've become an internet sensation. And people all over the world – all over the country, in fact – are keen to test the hype.
I love the fact that social media has the power to bring small companies into the spotlight. Plus, I'm always up for trying new food.
So, I did a tour of the most famous TikTok food in Chinatown. When you're next in London (and your stomach's rumbling) I highly recommend taking this route.
Famous TikTok food in Chinatown – the best savoury snacks
Ji The Chicken Shop
This one, pretty much, does exactly what it says on the tin.
So why is it so famous? 
Well, Ji The Chicken Shop (perched right in the heart of Chinatown) is a Taiwanese fried chicken shop.
As a result, it brings flavours and spices to the standard fried chicken dish, which we've never experienced before.
When you order your crispy chicken (which is available in a range of different portion sizes, depending on what you fancy), you can choose what seasonings you'd like adding to it. There's a wide range of spices, herbs and oriental seasonings, which really add something different to the classic.
Plus, I'd also highly recommend their crispy lotus root chips – if you enjoy the combination of sweet and salty, you're gonna love these.
Bunsik
Bunsik ALWAYS has a queue outside. Without a doubt, it's one of the most popular and well-known examples of famous TikTok food in Chinatown.
The trademark orange branding will help you pick out the famous foodie outlet, but you might be surprised to see how small it is. Having amassed such internet fame, it's a happy surprise to see that this is just a small scale Korean street food outlet, making delicious things.
Bunsik is most famous for its Korean hot dogs, which are crispy, salty, and achieve an unrivalled 'cheese pull'.
With its thick layer of mozzarella, this is definitely one for the cheese lovers.
Bunsik also offers a range of other authentic Korean street food for you to try, including Ddukbokki and seaweed rolls.
Golden Gate Cake Shop
This traditional Cantonese bakery is an absolute Chinatown staple.
The Golden Gate Cake Shop offers a huge variety of authentic cakes (80 varieties, no less), which are well worth tasting.
But, the dish that they're most TikTok famous for is their signature Char Siu buns.
These are golden, crispy and fluffy buns, filled with rich Chinese BBQ pork. It may sound simple, but boy is it delicious.
If you want to follow it up with something sweet, the bakery also receives high praise for its fruity mango cakes, and its adorable little red bean cakes that are shaped like piglets.
Bun house
If you want to taste elite-level steamed buns, Bun house is the place to go.
The classic, pristine white steamed bun is topped with the red Bun house logo, and filled with all sorts of succulent flavours.
There's curry chicken with lemongrass and coconut milk, cumin lamb with chilli and garlic, or sticky BBQ pork belly. For the veggies, there's also a mixed mushroom bun, with water chestnut and kow choi.
For just over £3 a bun, it's the perfect spot to pick up a filling, fresh and (relatively) healthy snack.
Famous TikTok food in Chinatown – the best sweet treats
Taiyakiya
Taiyakiya has been hugely popular on TikTok, thanks to its exquisite style and utterly intriguing offerings.
This elegant dessert stop has been key in introducing a traditional Japanese dessert to the UK.
Taiyaki is a fish-shaped dessert, which has been enjoyed throughout Japan for over a century. These treats get their iconic shape from the important spot that seabream has in Japanese culture. This means that sweet food and decorations in the shape of seabream are often used in Japanese celebrations.
Taiyaki emerged as a street food dessert in 1909, in Tokyo, and it has remained popular ever since.
They are traditionally filled with sweet red bean paste (azuki), but other filling options include chocolate and custard, and they're also available in savoury options, or filled with icecream (which is made to look like it's sat in the fish's mouth!).
Mamasons
Mamasons 'dirty ice cream' creations are certainly world's away from your bog-standard Mr Whippy.
The brand gets its tagline – 'dirty ice cream' – from a nickname that is used in Manila for the ice cream sold by street vendors.
Mamasons have brought traditional Filipino ice cream to the UK, in a mouth-watering menu of absolutely fascinating ice cream and sorbet flavours.
These include chocolate malt, cheese, Filipino lime, black coconut and, probably the most famous of Mamasons' ice creams, ube.
You can have your ice cream in a cone, or (and I'd definitely encourage the 'or' here) you could have it served as a bilog.
A bilog is a toasted ice cream sandwich, with a scoop of ice cream surrounded by soft, sweet pandesal bread. It's warm, sugary and all kinds of loveliness.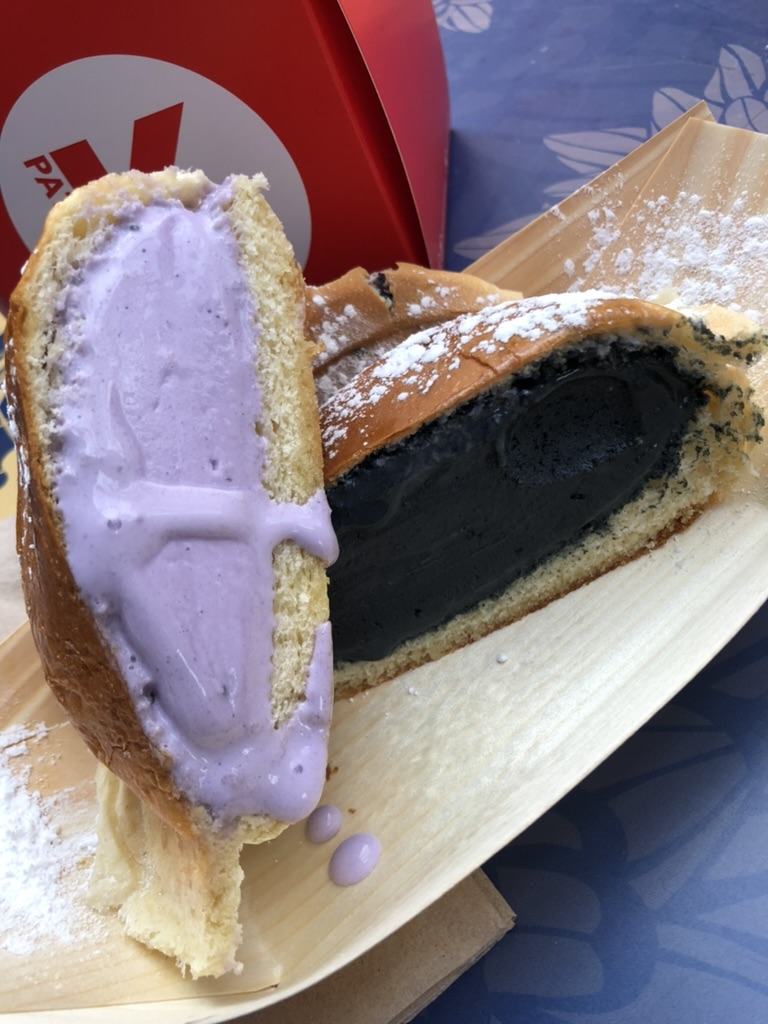 KOVA Patisserie
KOVA is one of the most famous, sought after makers of Japanese patisserie in the UK.
Pretty much wherever you are in London, you'll see someone carrying a KOVA bag, filled with luxurious bakes.
Their patisserie selection is a wonderful insight into Japanese food, and there's desert styles and flavour combinations there which I've never seen before or since.
These include crepe cakes, which are made up of alternating layers of crepes and flavoured fillings, in a mind-bendingly complex dessert.
There's also the picture-perfect shortcake cakes, and the oozing sea salt cheese lava cake (which has received high praise on TikTok).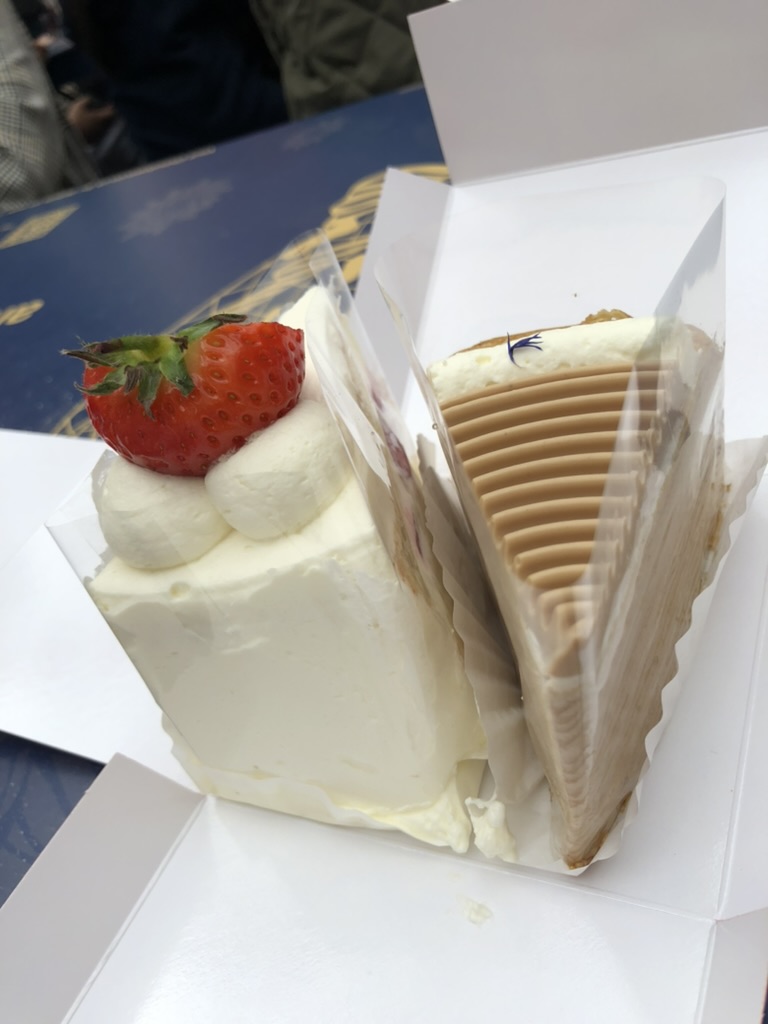 But, enough of me selling it to you, get out there and try it!
---
When it comes to London, one thing's for sure – you'll never be short on places to eat.
We hope you had fun reading our reviews of famous TikTok food in Chinatown (or, at least half as much fun as I did eating it all!).
If we've missed any of your favourite famous TikTok food in Chinatown, tag us in your recommendations on the She Gets Around Instagram page.
Other posts you might like