What to do on a day trip to Hastings
On Monday I spent a cold, brisk Autumn day in Hastings.
If you're looking for a short day escape from London, then a trip to Hastings may be the answer.
It's less than two hours on the train from London, making it an easy escape from the city grind, without breaking the bank or tiring yourself out with hours of travel.
As everyone else was busily commuting into the bustling city on crowded trains, I was departing on an almost empty train, relaxing into my seat with a hot chocolate, (it is Chocolate Week after all) and a captivating book for a smooth journey East.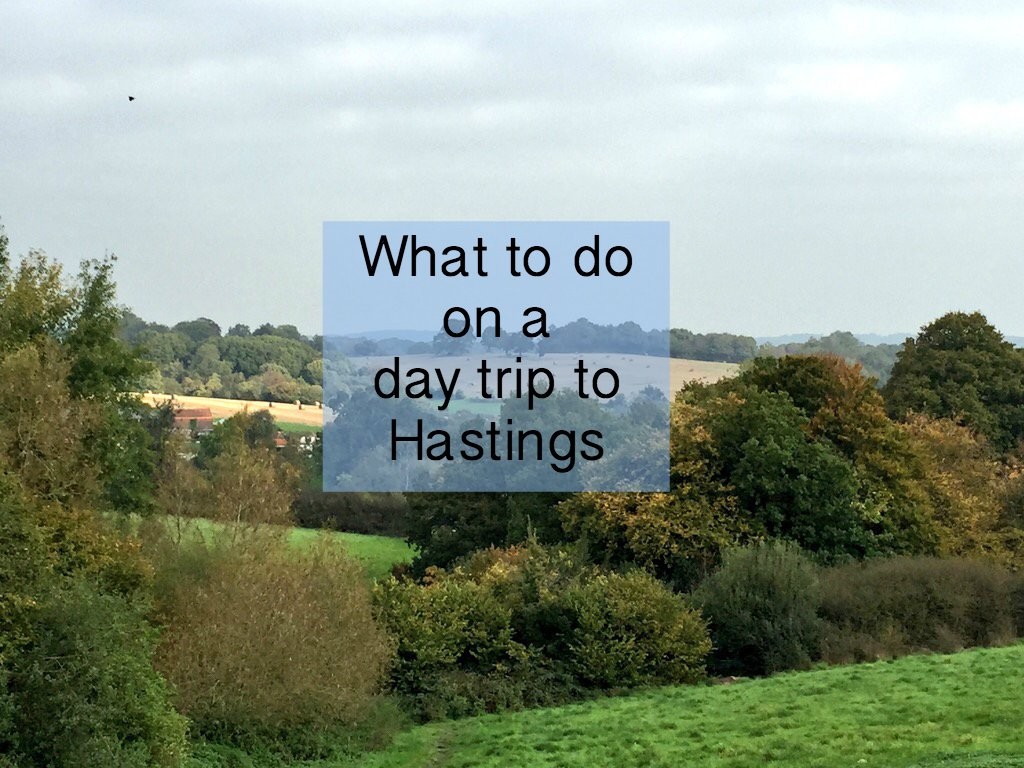 Follow my simple steps for a perfect visit to Hastings and beyond.
Step one – stop off in the town of Battle
Before arriving into Hasting's my friend Roxy and I hopped off the train a couple of stops early to say hello the the quaint town of Battle. We started at Battle Abbey, the exact spot where that famous event in history took place. You know the one, 1066, we all remember that date from history lessons gone by. I think it might be the only date I remember.
On October 14th 1066 the Battle of Hastings took place in this field…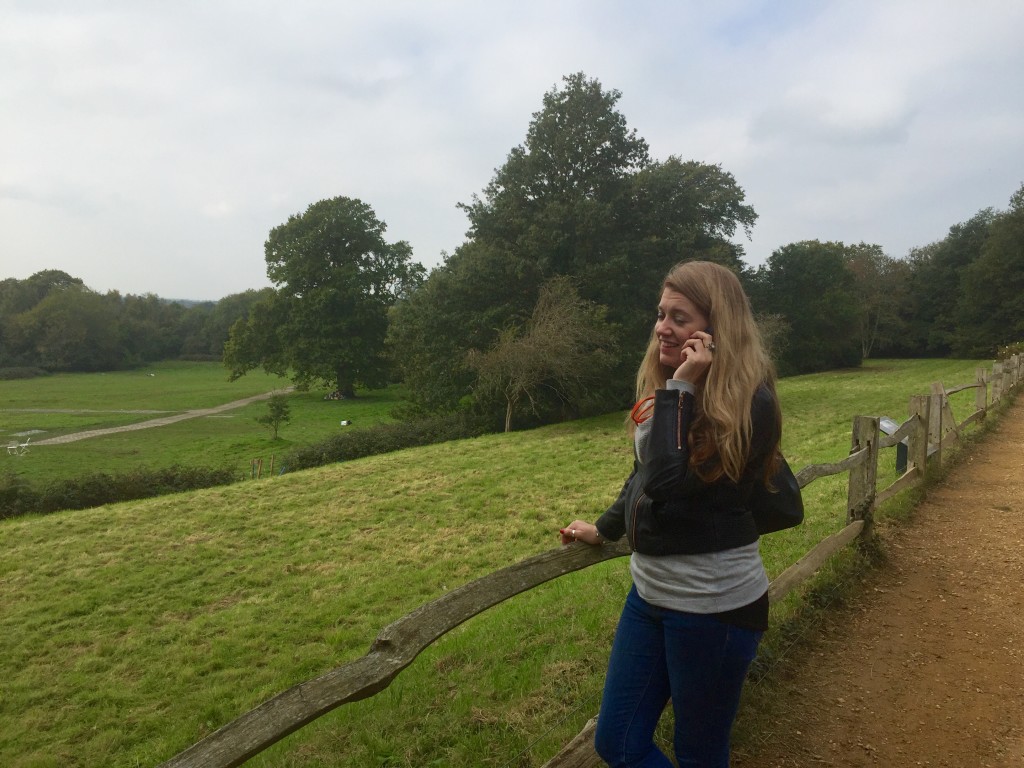 That's almost 950 years ago, wow how time flies?! You can celebrate the 950 year anniversary since the battle in Battle next year.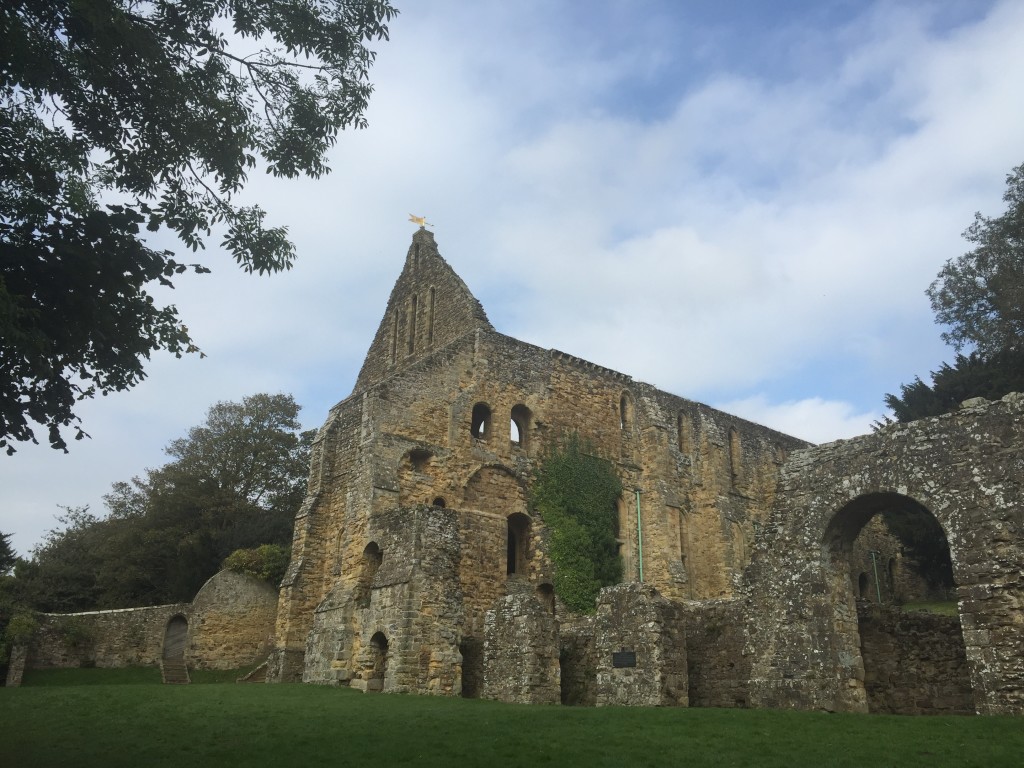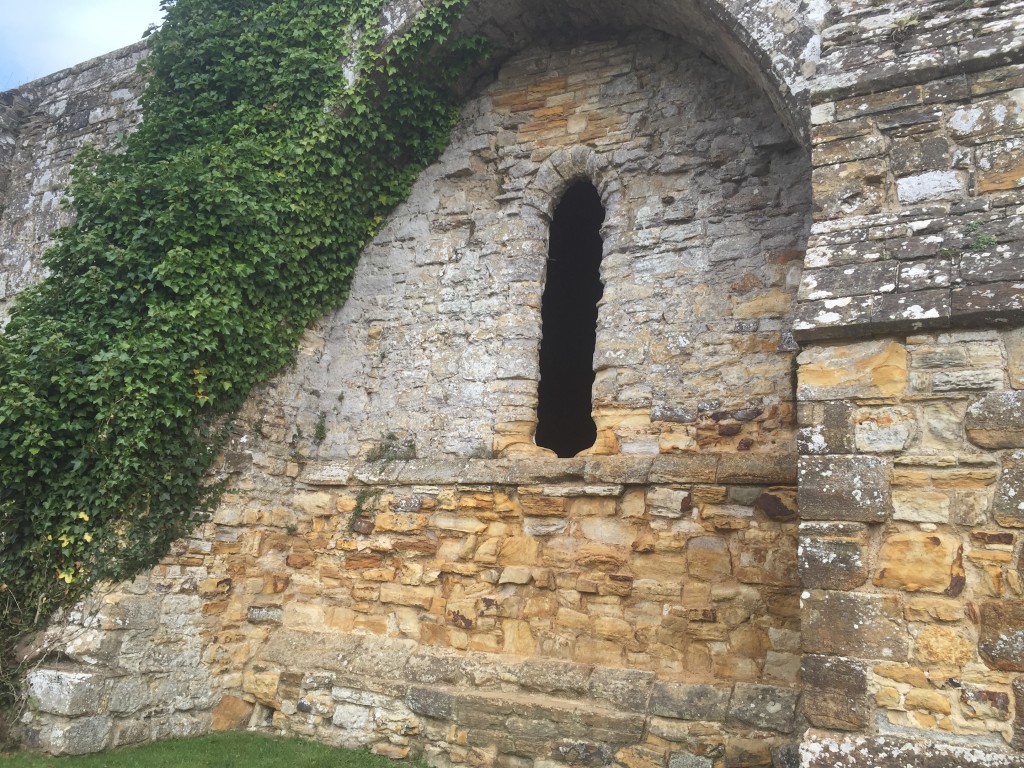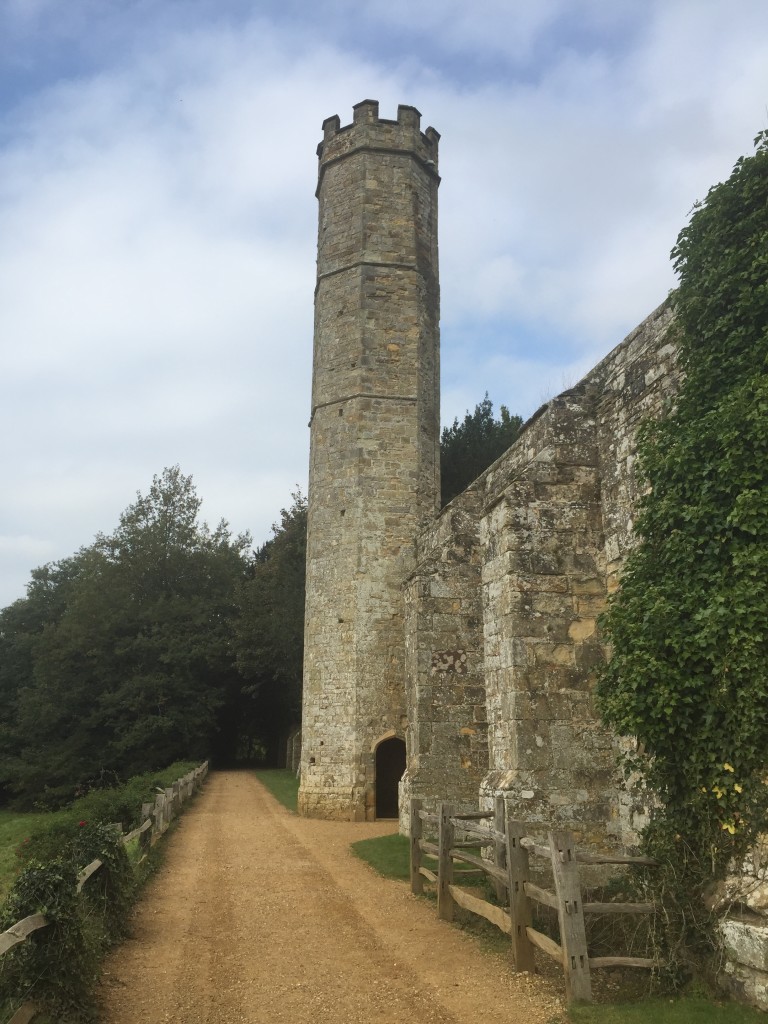 Battle Abbey is open throughout the year (but only on weekends in the winter) for you to visit the Battle site, learn about what happened on that fatal day and how it has changed our history books forever.
If you're not a big history buff, then Battle Abbey is still worth a visit to walk around the magnificent grounds. The shop also sells some tempting Mead and fruity wine too… believe me I tried them.
After a couple of hours of wondering around the Battle site and buildings we headed into town to see what the local shops and galleries had on offer. They have a British Design British Made shop which is bursting with beautifully British things and many little cafes where you can grab a coffee and piece of cake before heading back to the station and into Hastings.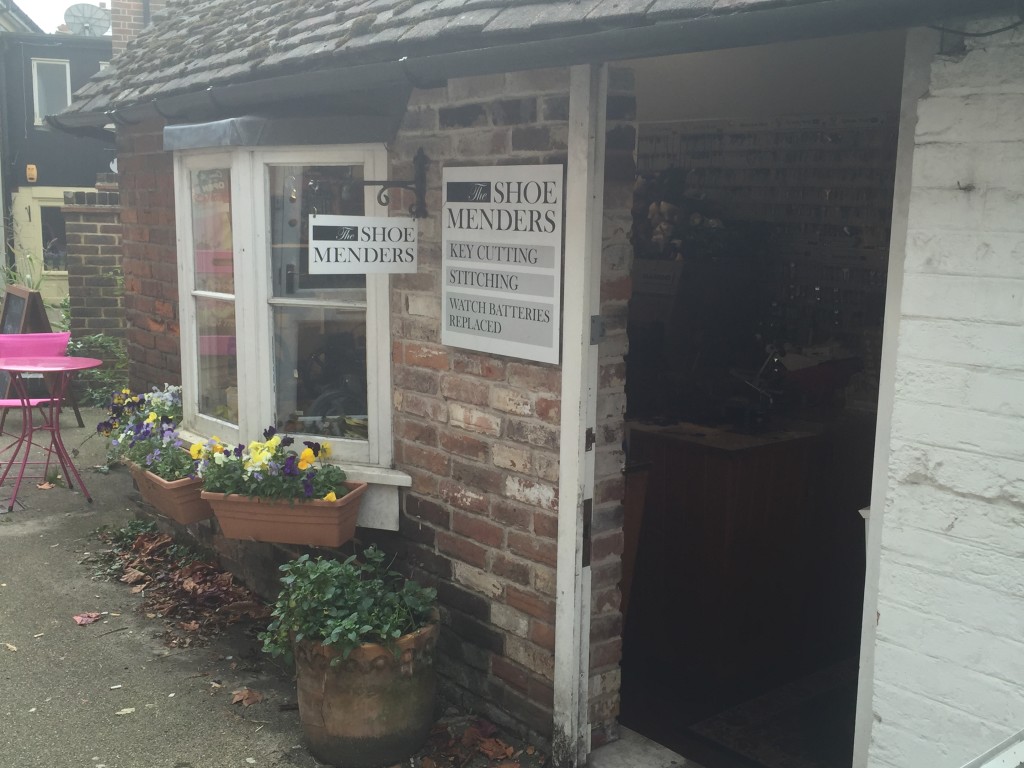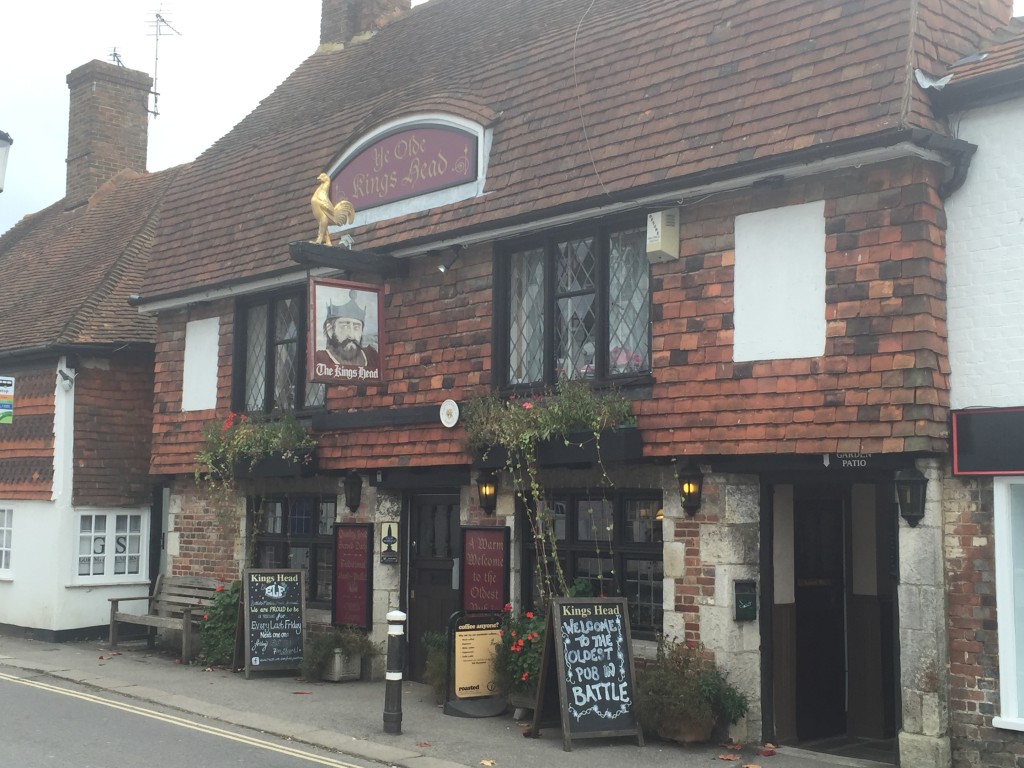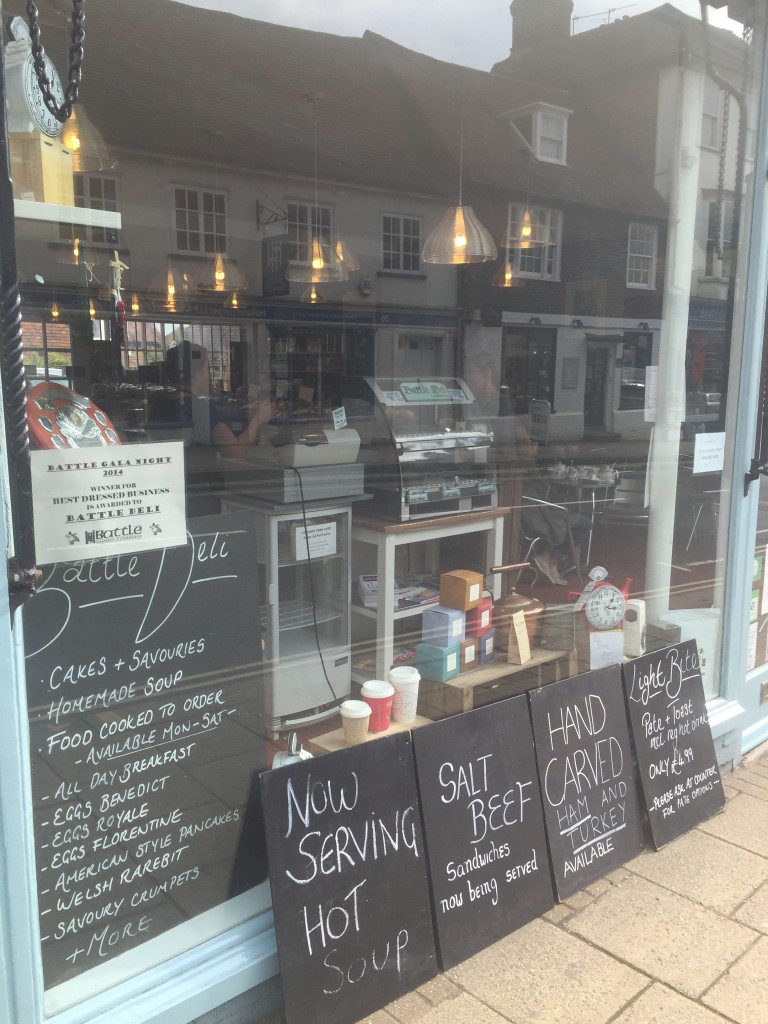 Step Two – wonder through the Old Town in Hastings
Once we arrived into Hastings (just ten minutes from Battle) we made the short walk from the station to the sea front to walk along the charming George Street in the Old Town.
This street is filled with quirky shops, from antique treasure troves to shabby chic cafes and traditional gift shops, there is plenty to keep your eyes wondering.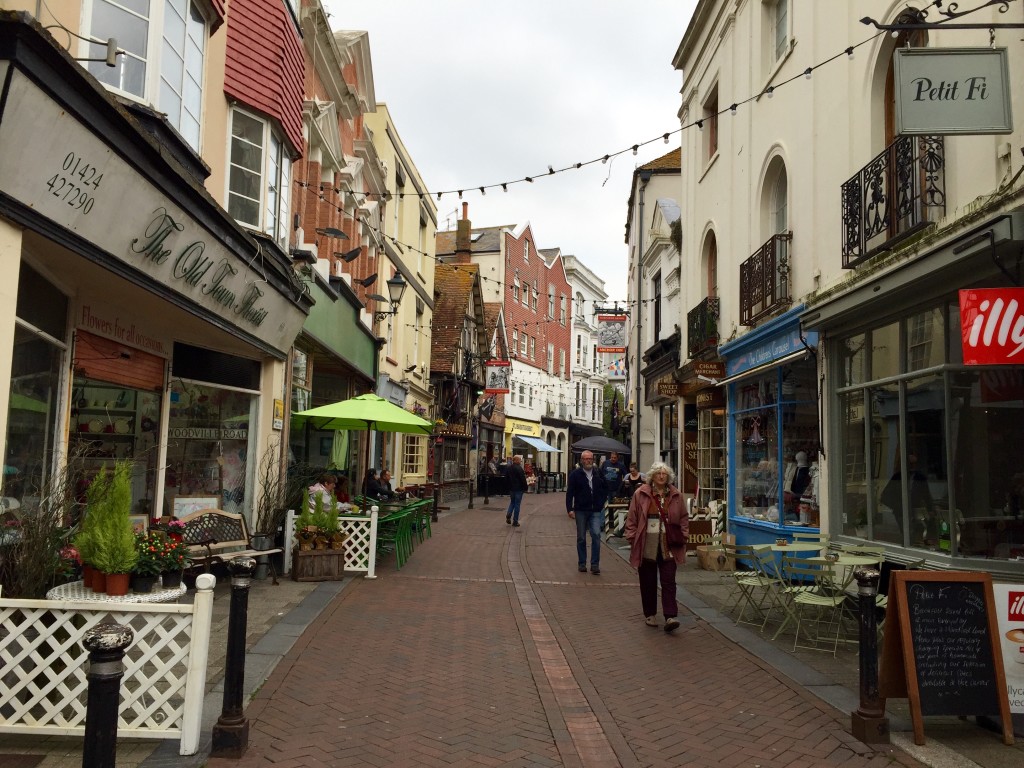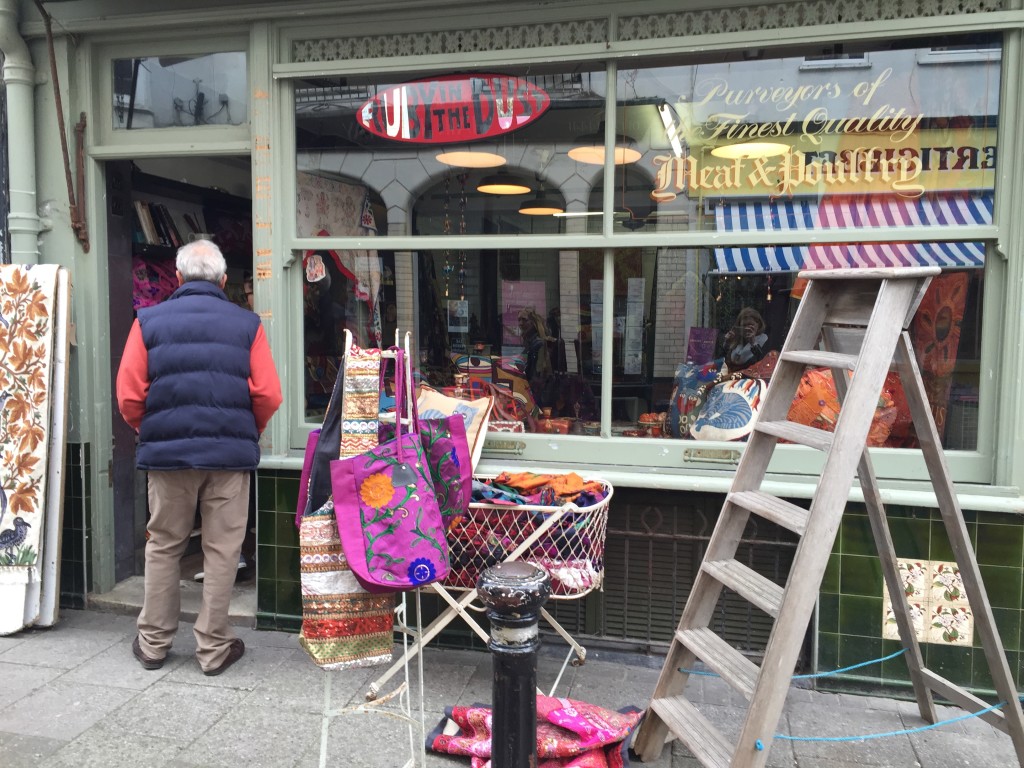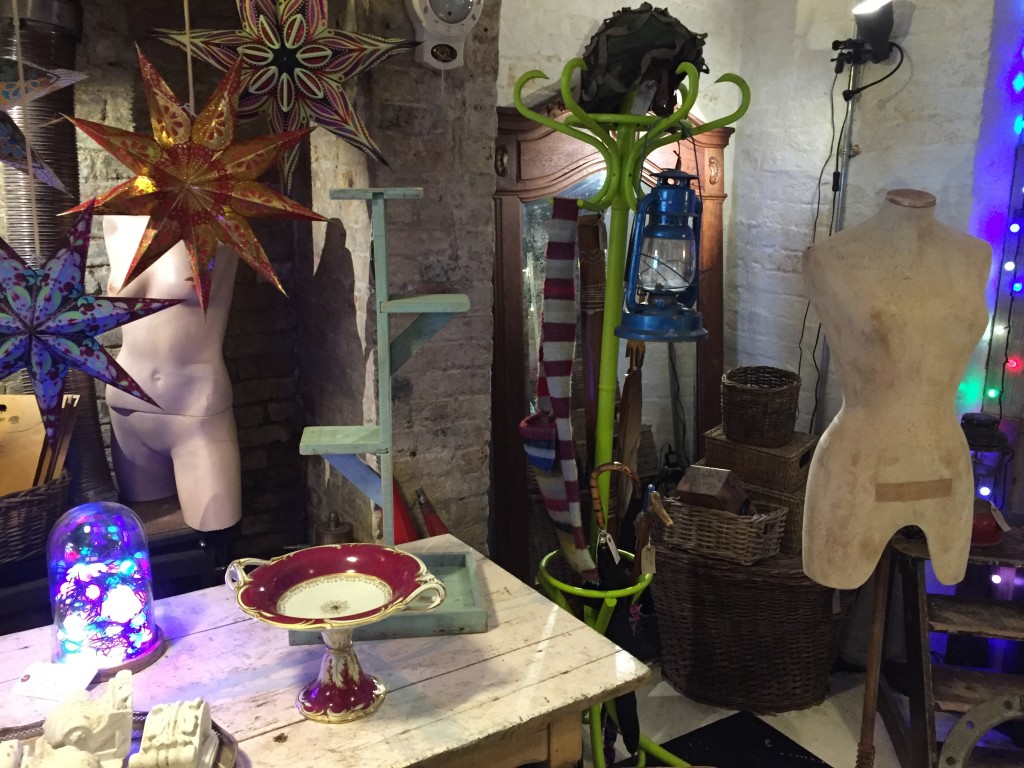 There are a few interesting looking pubs too, but more of that later when I share my favourite…
Step three – Eat fish and chips
After trying somewhat unsuccessfully to keep my money in my purse, we decided it was time for lunch. There were loads of places to choose from on George Street and we opted for a fish restaurant on George Street called White's Seafood and Steak Bar.
They had a great deal on for lunch, one course for £8.50 or two for £12.50. Obviously I opted for two.
Huge fresh mussels, followed by, well what else but fish and chips and mushy peas.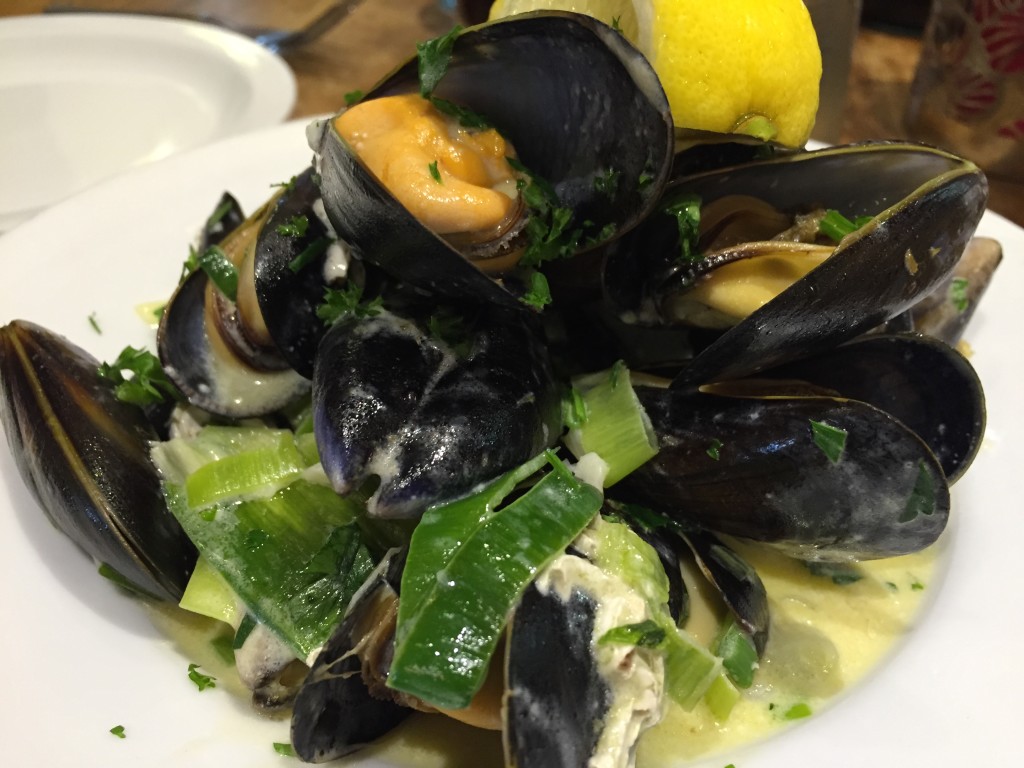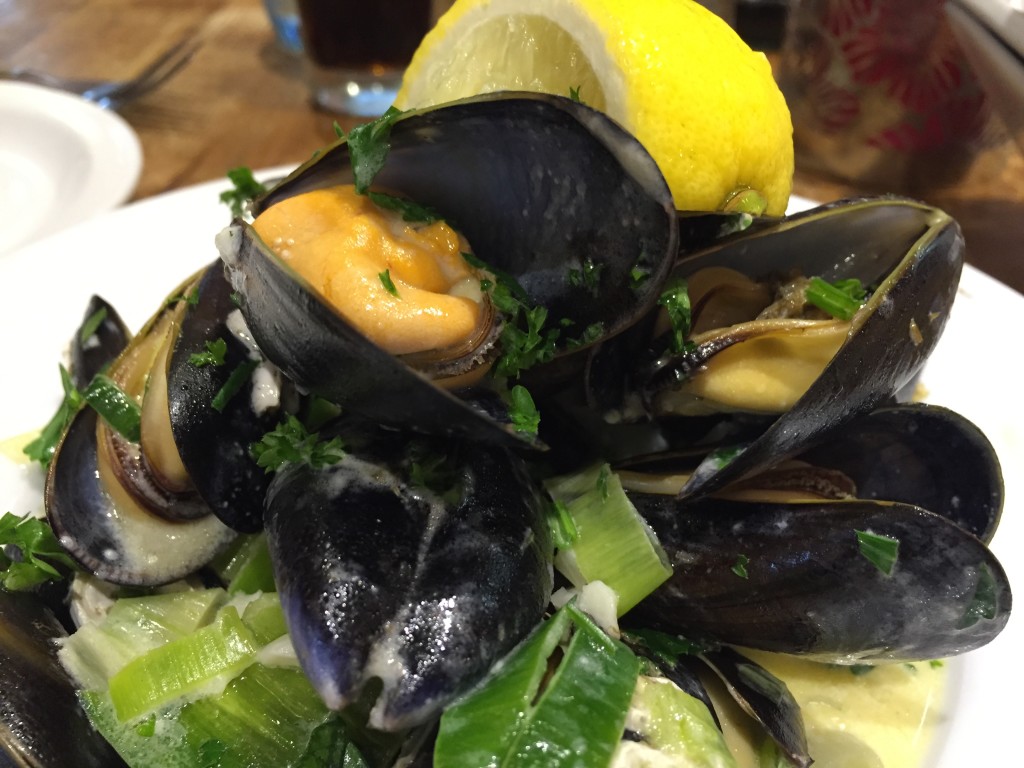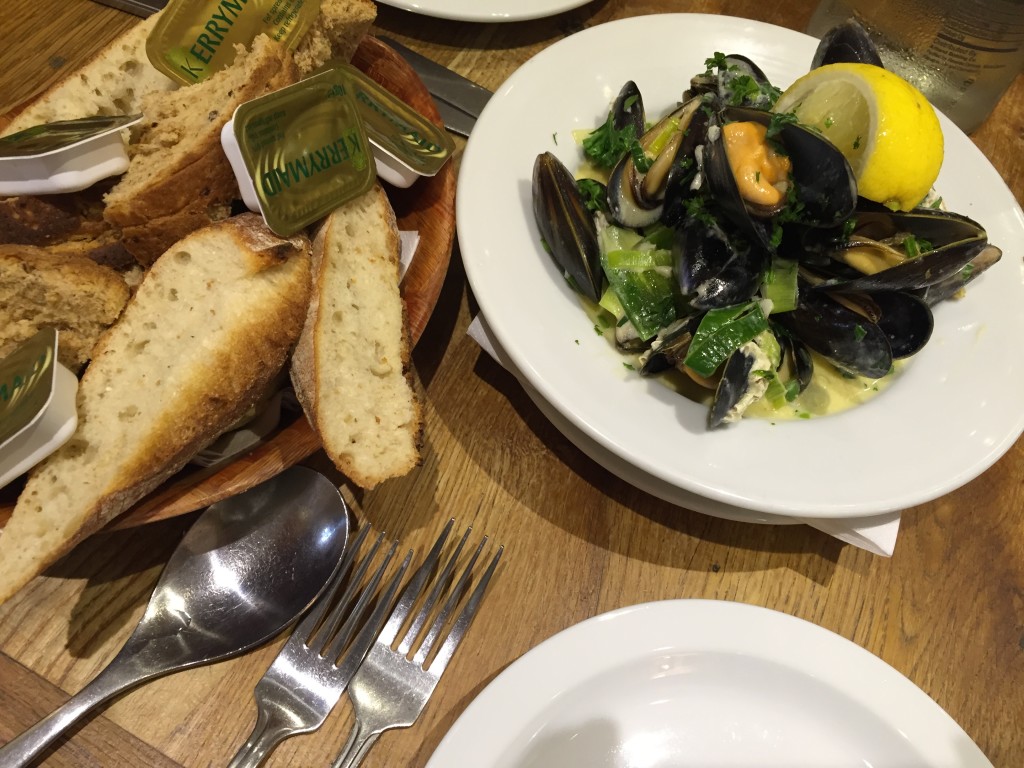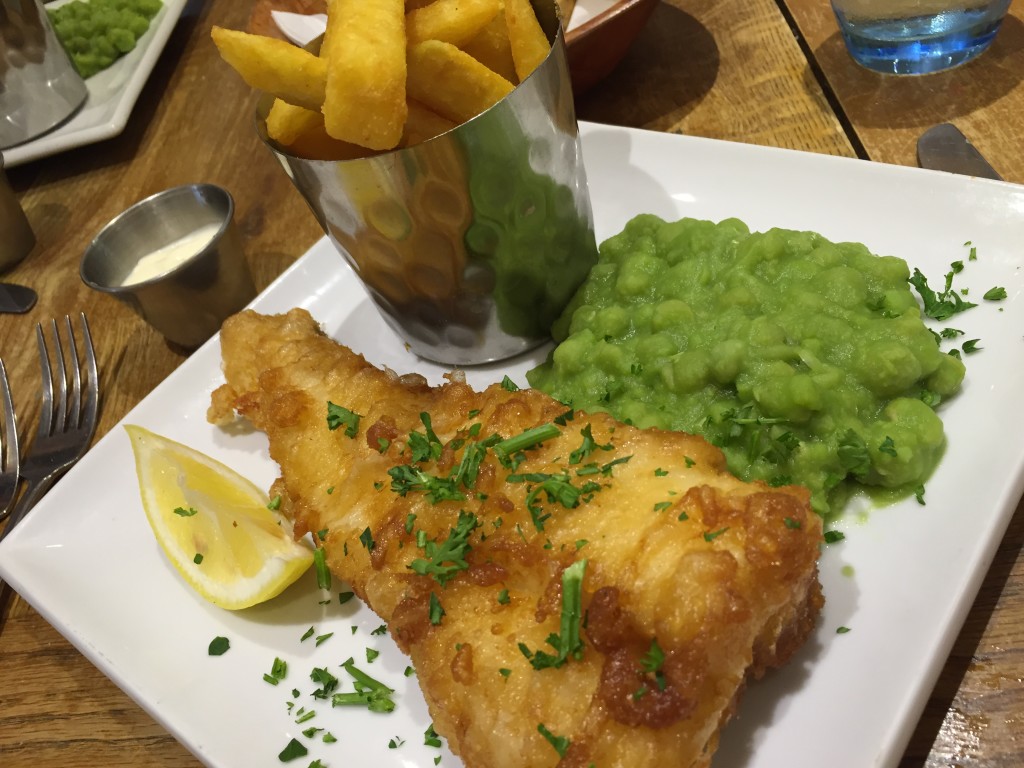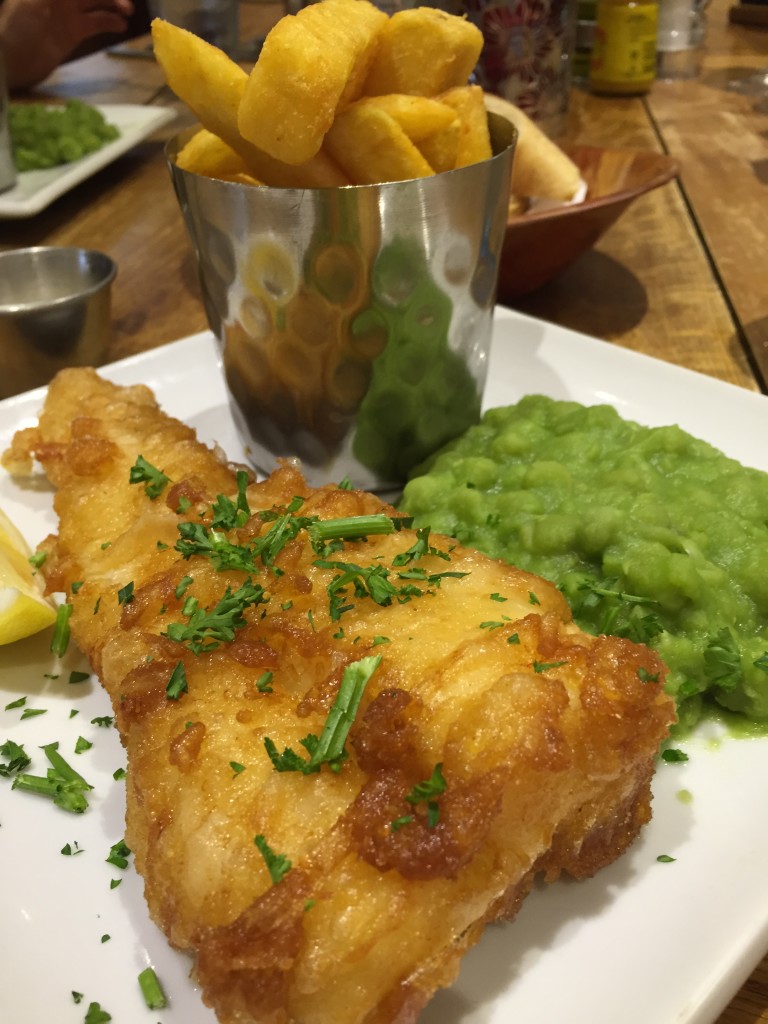 Step four – Work off your lunch with a game of Adventure Golf
Lunch was filling so we had to find a way to brush the cobwebs away , and what better way than with a gruelling game of Adventure Golf?
Hastings Adventure Golf has three different courses to choose from, Crazy, Pirate and Difficult. We went for difficult, only to find it is also crazy and spurts water at you on random holes… you have been warned.
If you a really up for a challenge the annual World Crazy Golf Championships take place next week on the 24th and 25th of October. Craaazzzyy!
My friend Roxy managed to get her ball in a pond on the first hole, which was quite an achievement and had me giggling for quite some time. Top skills, not sure we will make the world championships?!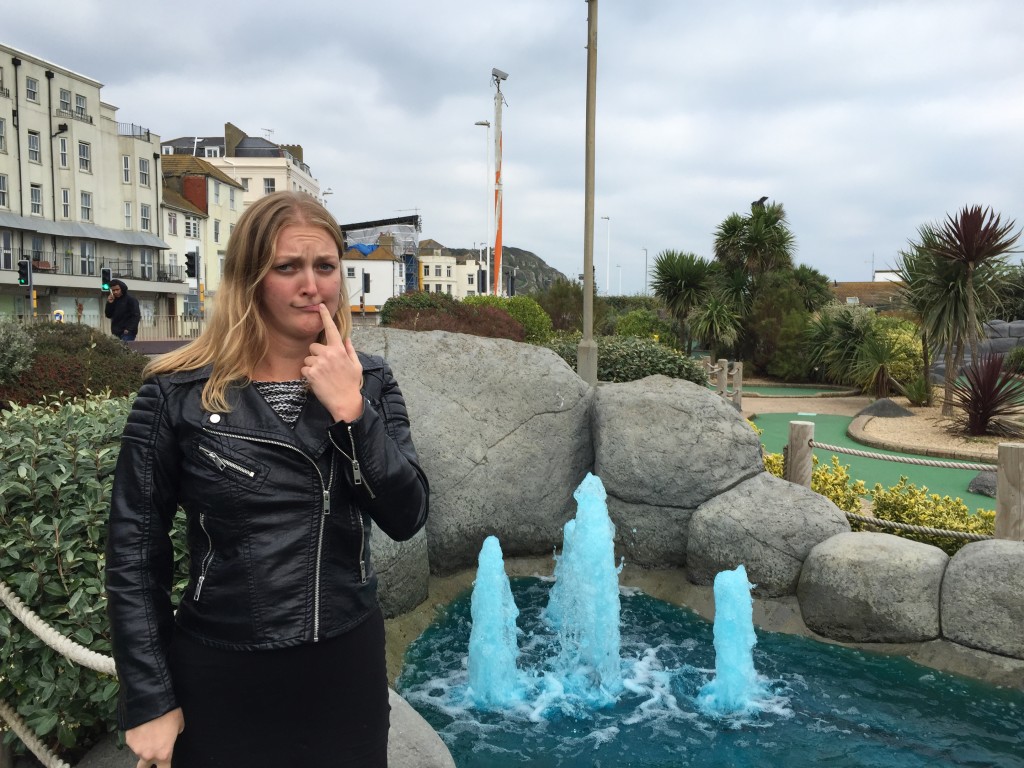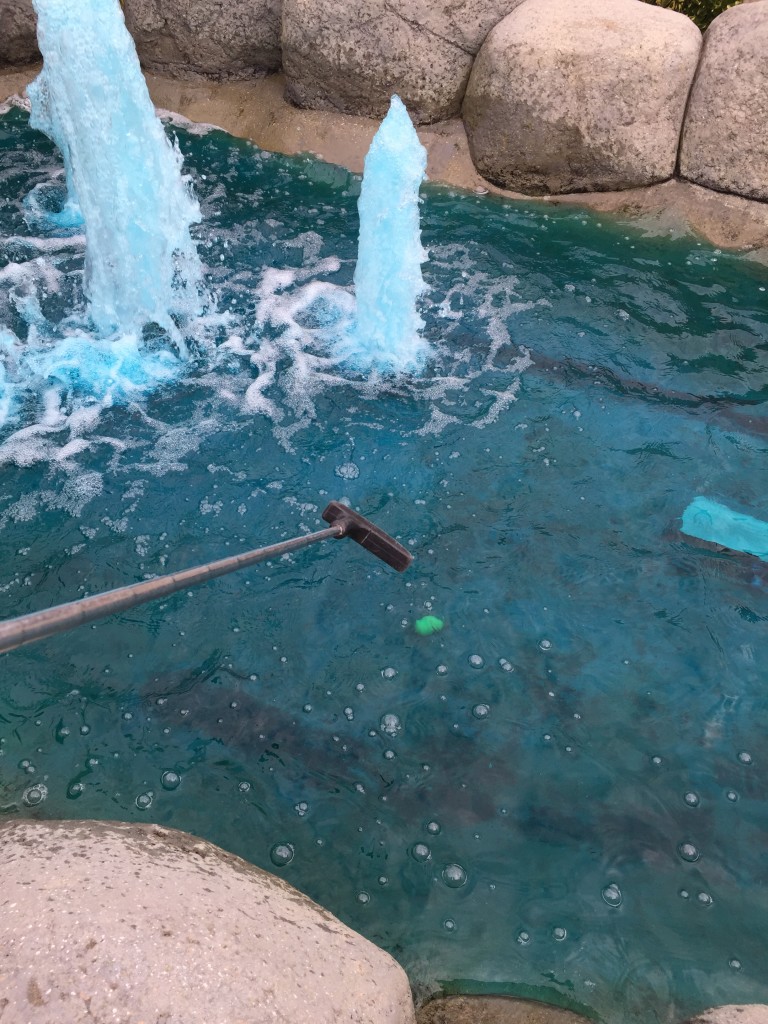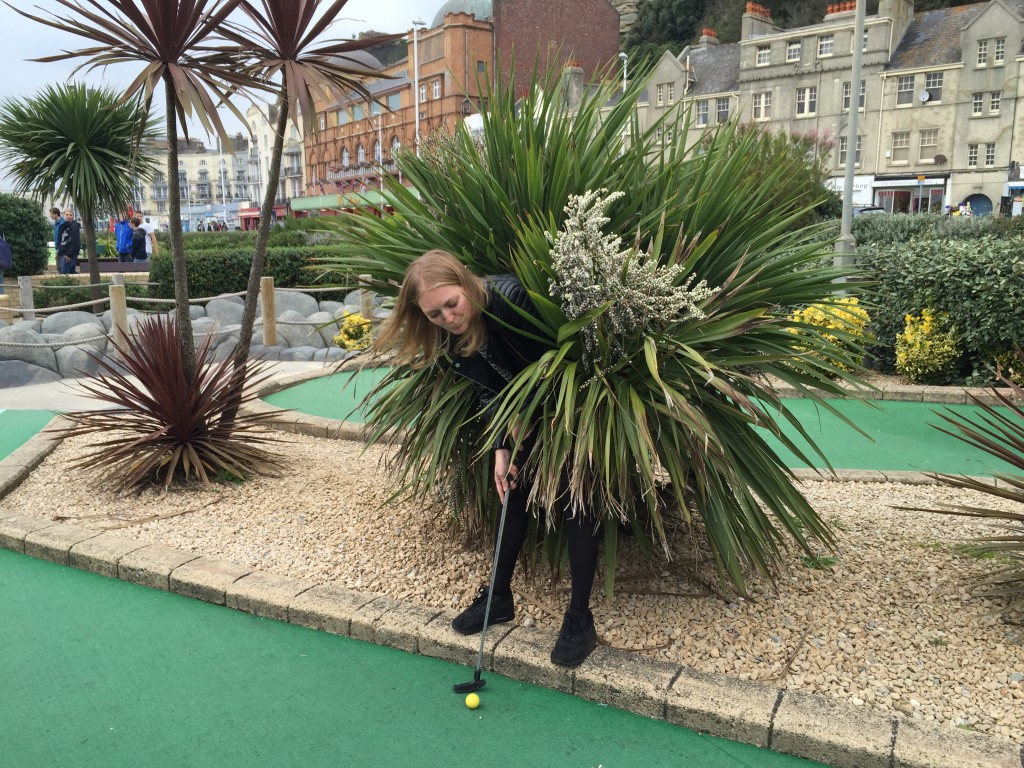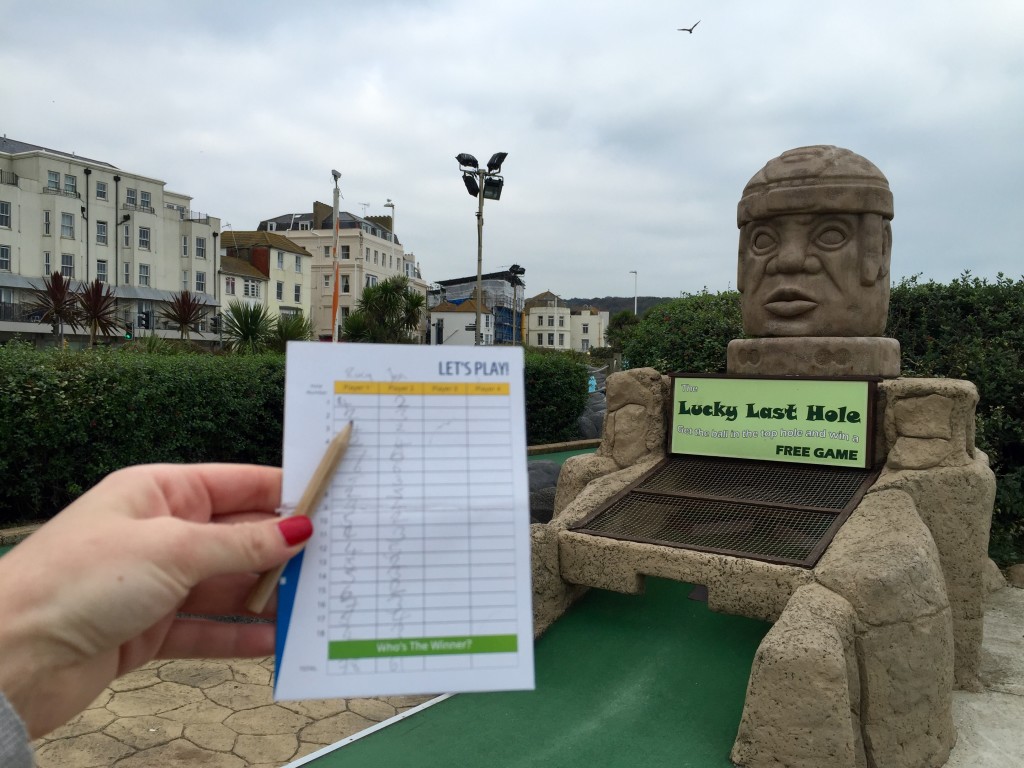 It was a close game but I just scraped through as the winner, possibly something to do with Roxy's rocky start?!
Step five – Enjoy the beach
After testing our coordination at crazy golf we went for a walk along the cobbled beach and explored what else Hasting's had to offer. There is a sandy area and play area for children on sunny days and many local fishermen selling their fresh fish.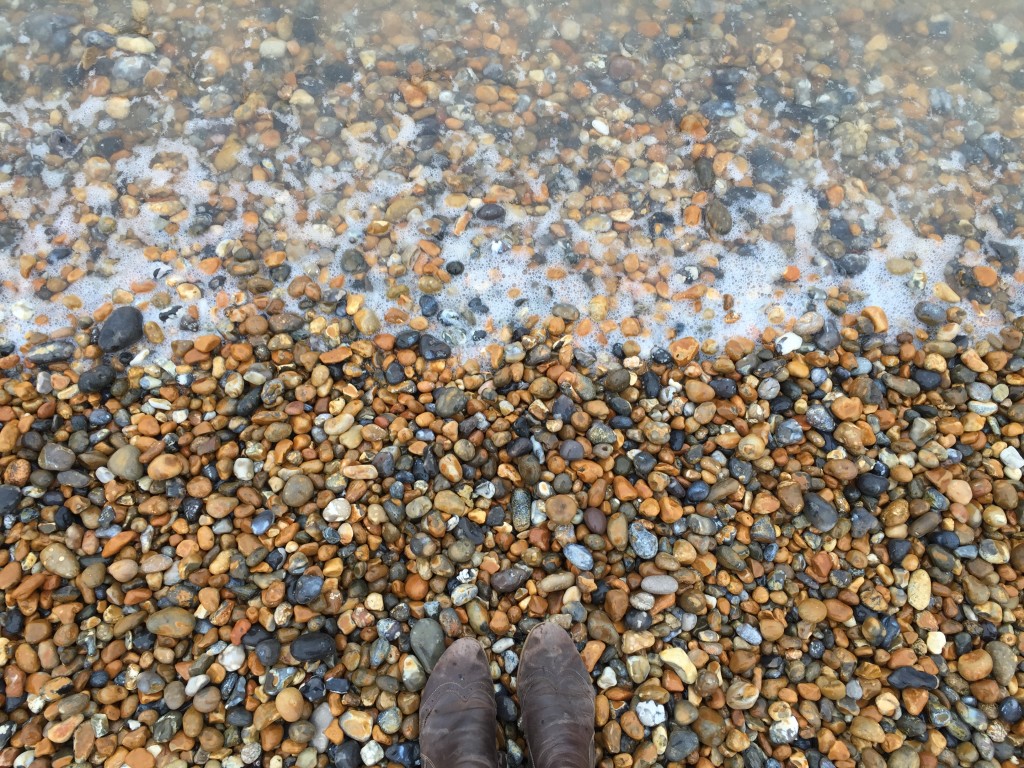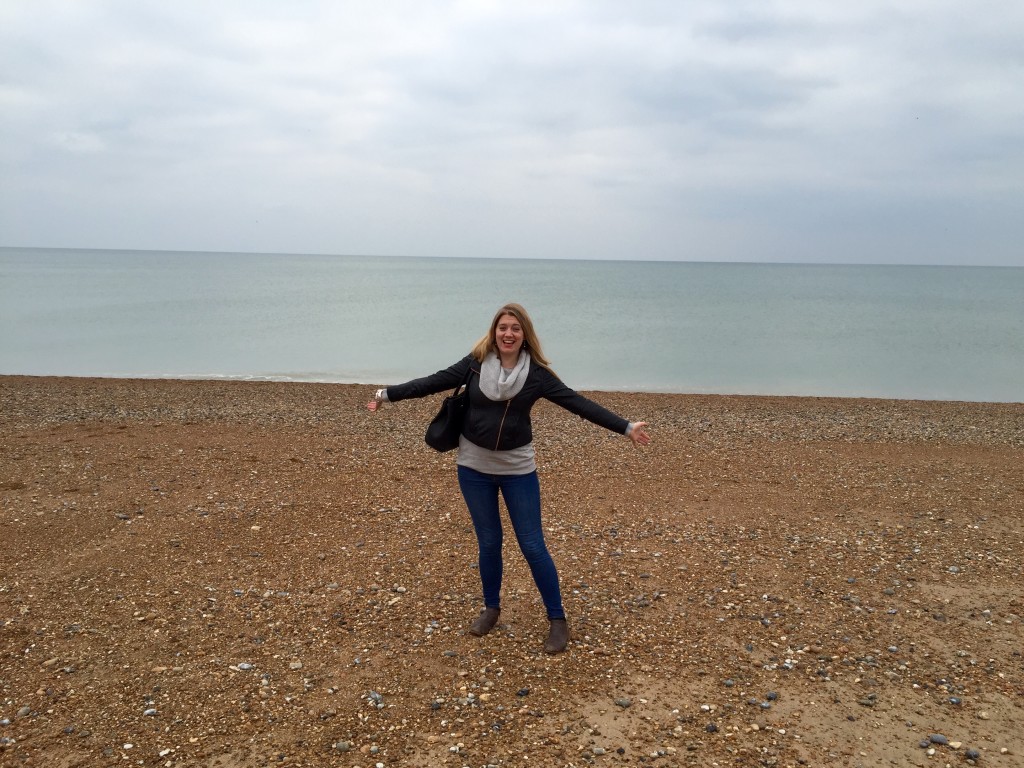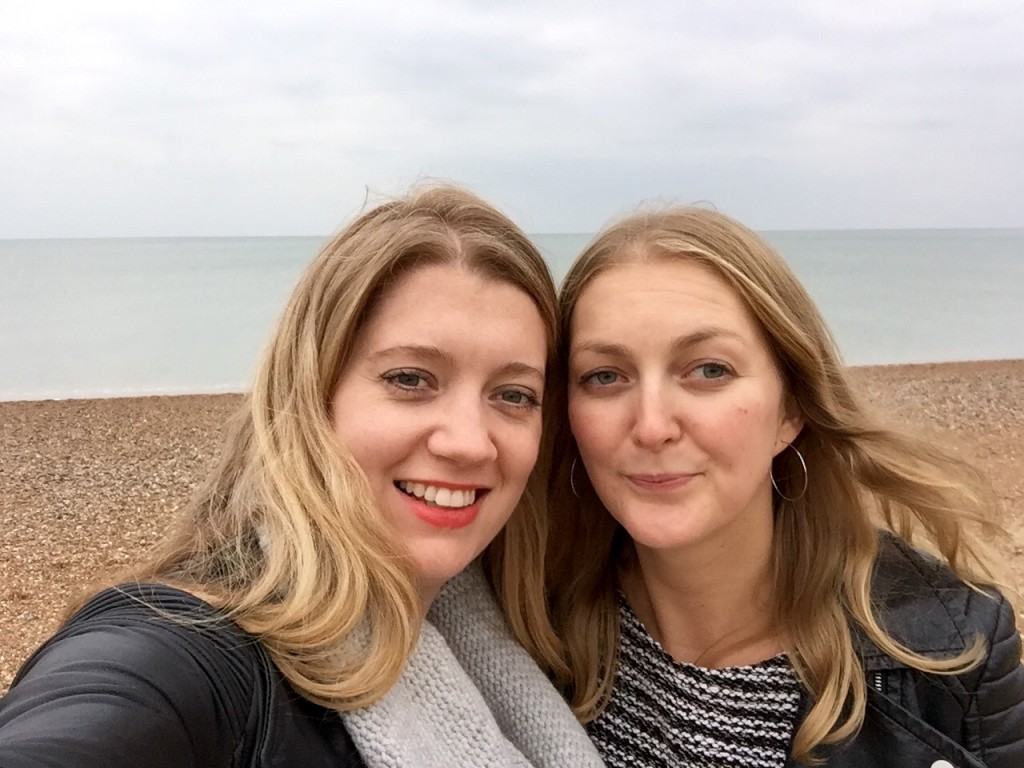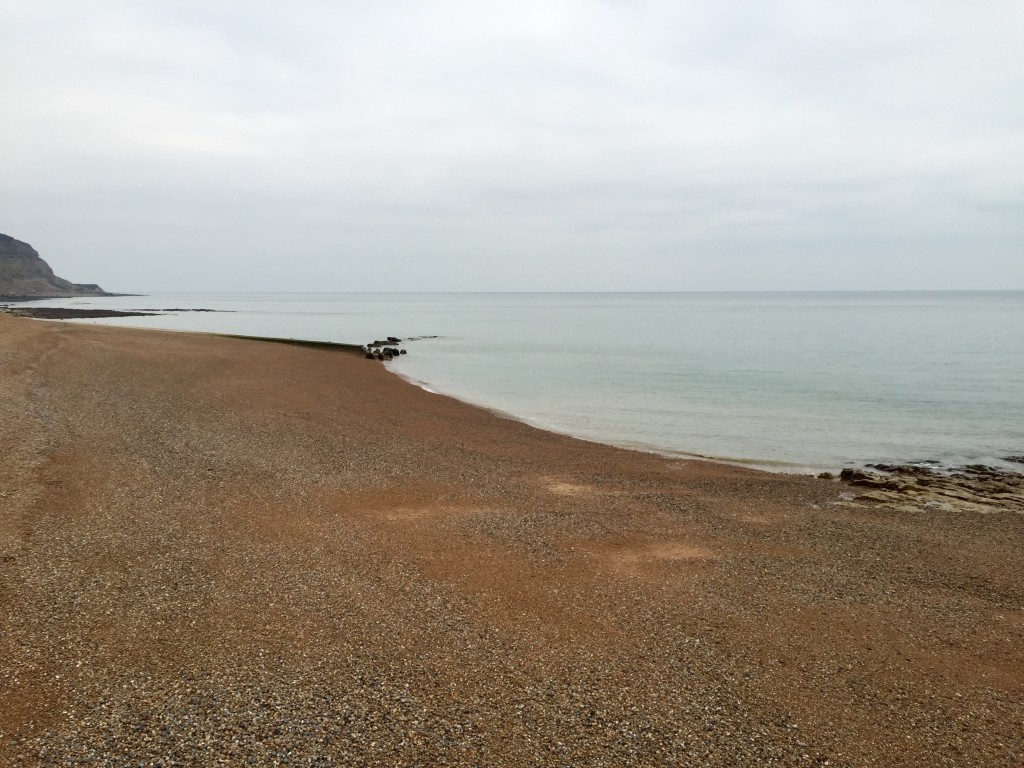 We had a quick walk around the Fisherman's museums, with loads of photos of old fishermen from Hastings. A lovely way to learn about the more recent history of Hastings. We just missed the funicular railway which sadly closes at 4pm in the winter season, but I know from past experience offers amazing views across the town.
Step 6 – grab a pint in a local
We ended the day with a quick pint in a local pub, only to find that our chosen pub (thanks Roxy for your recommendation) had a local folk band playing and open mic session.
The pub was filled with locals, it was warm and cosy and you felt instantly at home. The staff were friendly, the punters chatty and the beer even home brewed!
First In and Last Out (FILO) pub – what a brilliant name.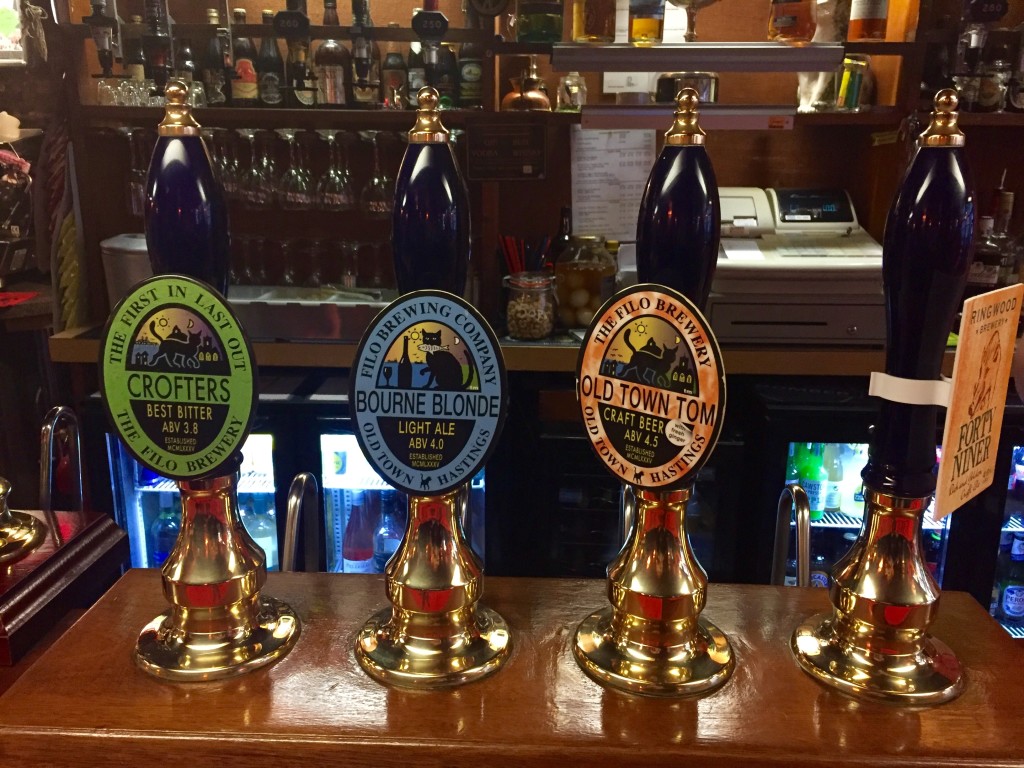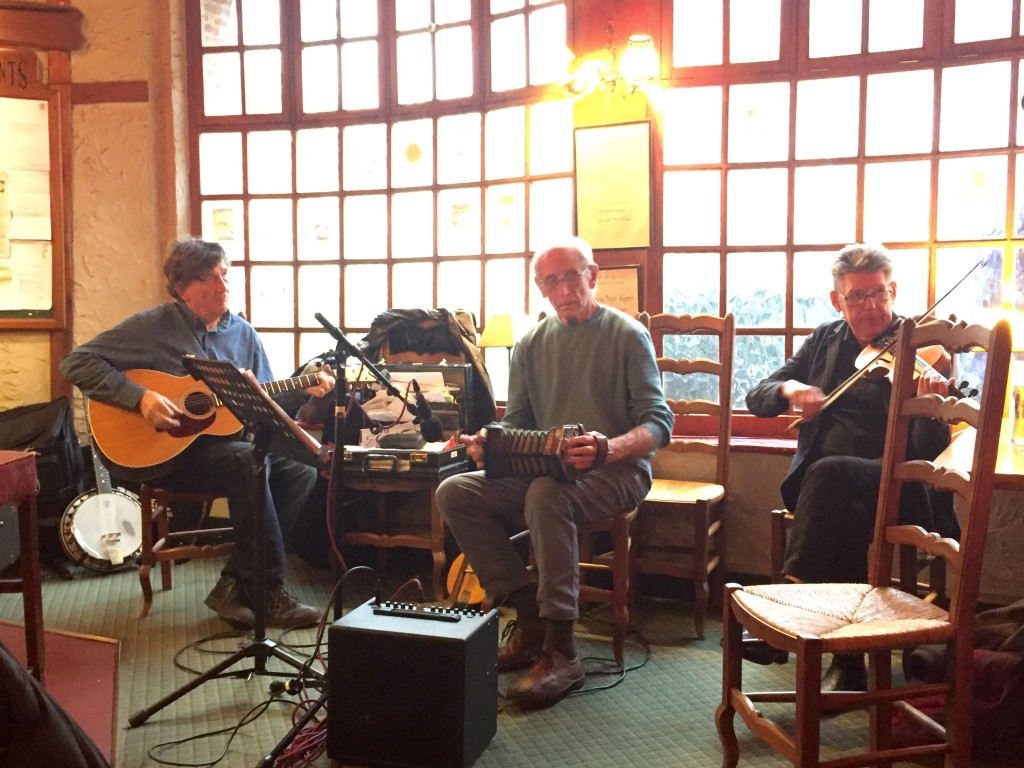 Step 7 – Head home 🙁
Sadly it was then time for us to get our train back to busy London. I left feeling refreshingly tired and happy after a lovely relaxing day by the beach, but not before catching a gorgeous sunset over the sea.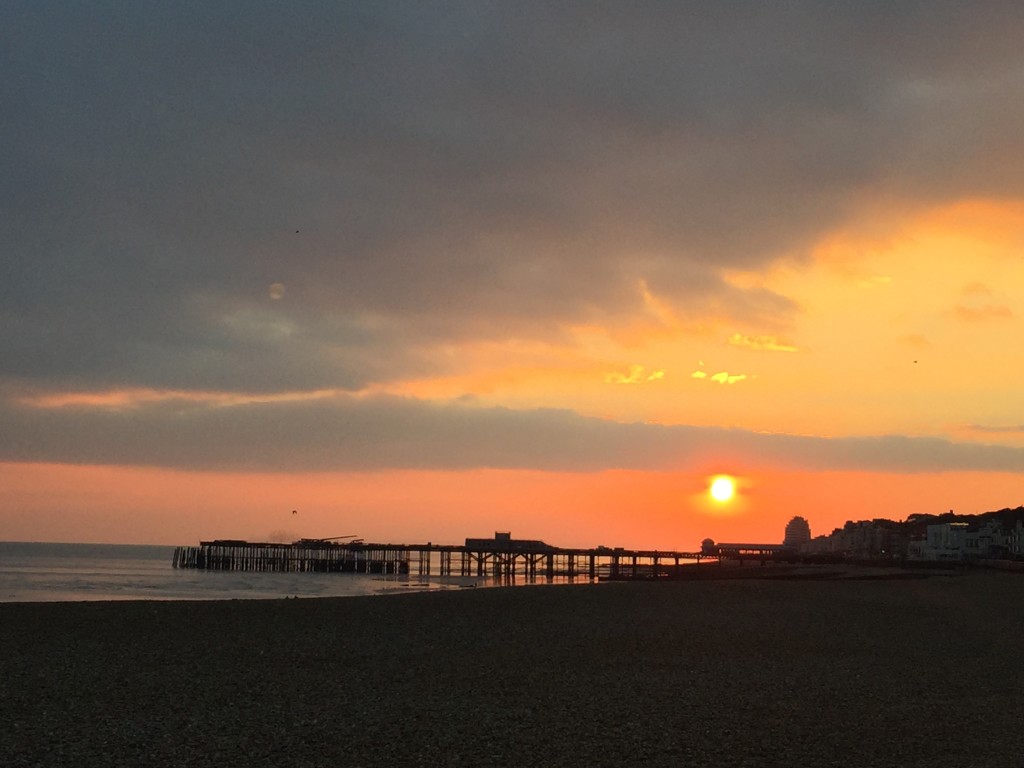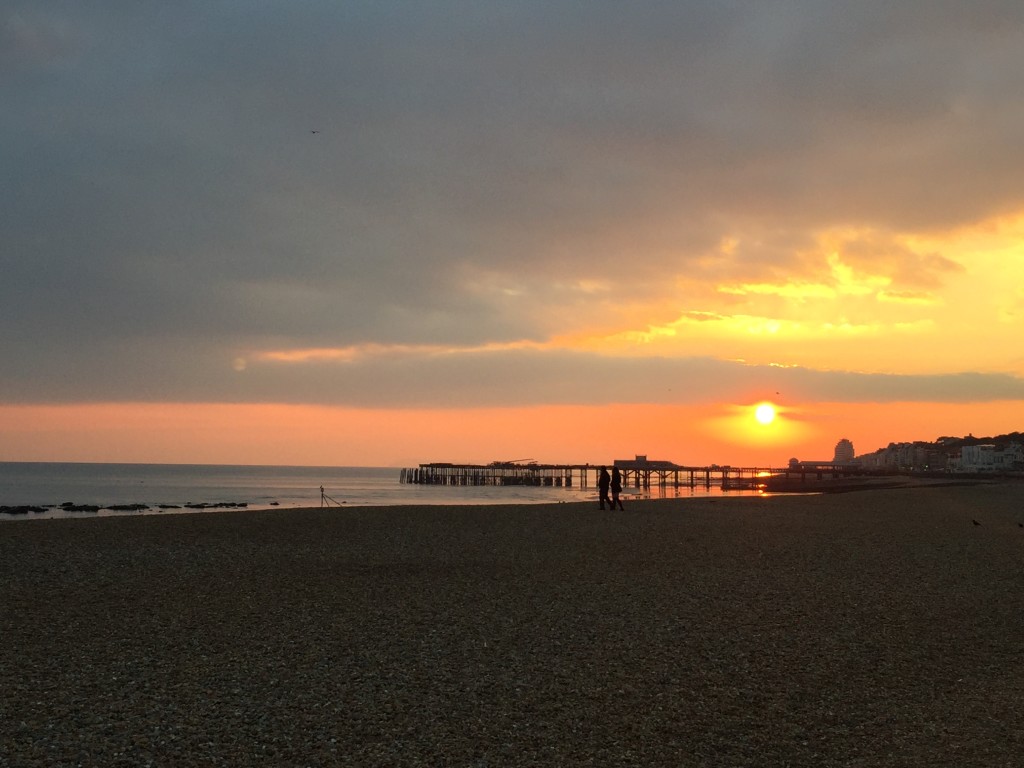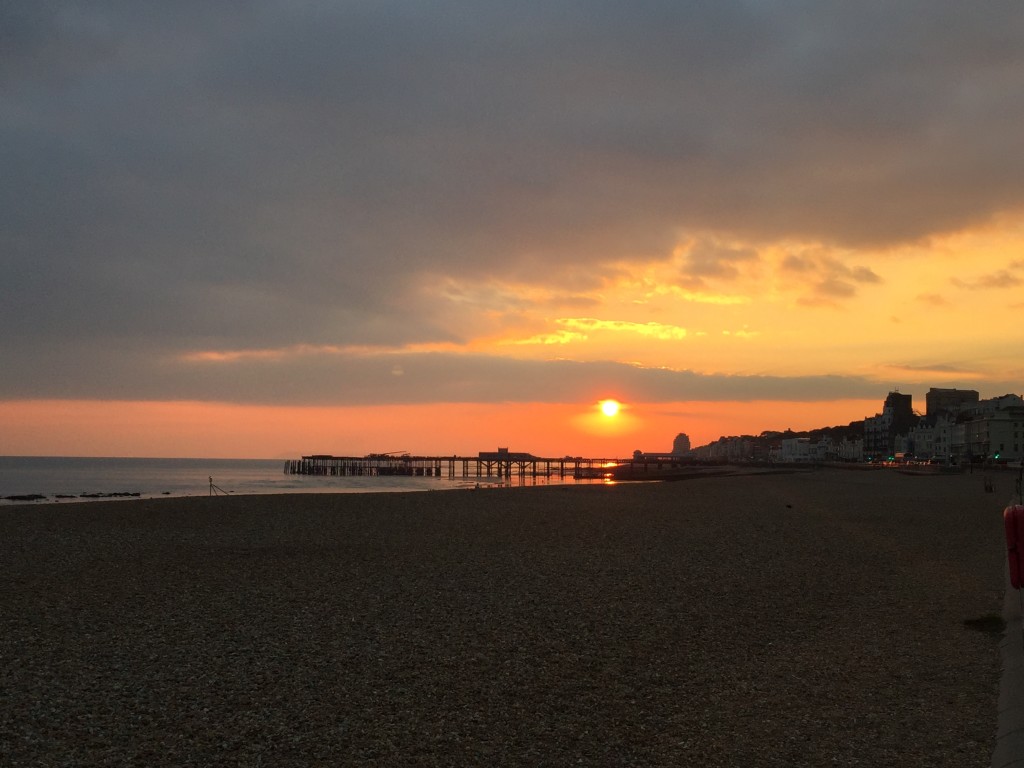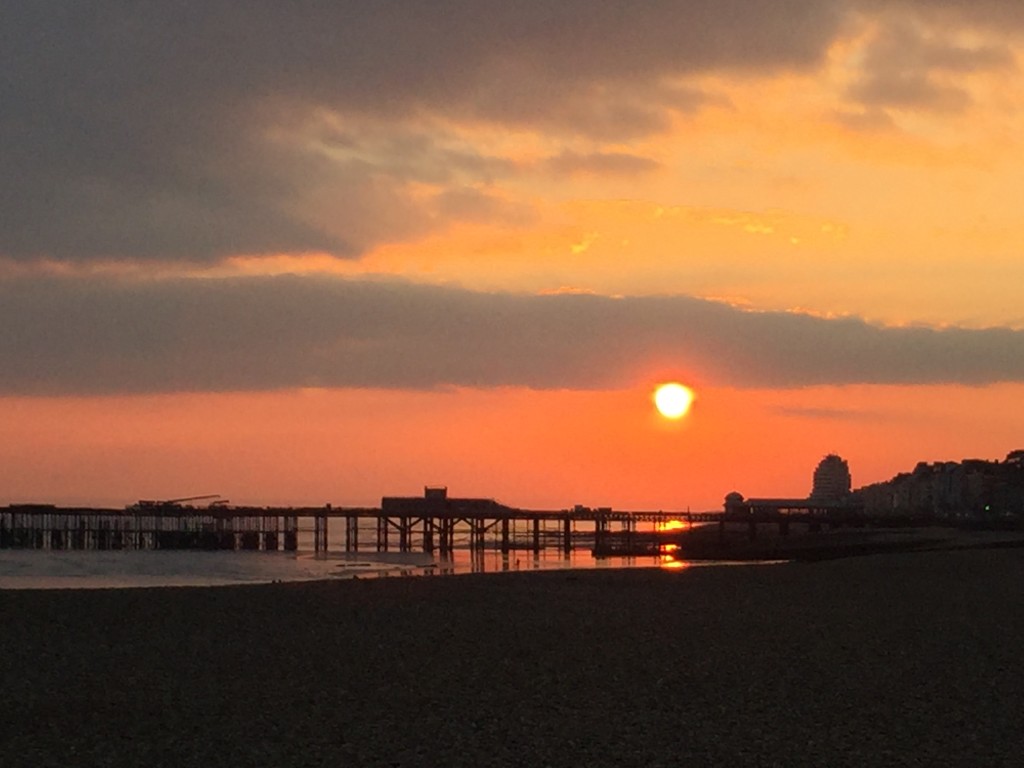 I was invited to Hastings for the day to celebrate Visit 1066 country but as always these words and opinions are my own.