The immense rickshaw ride. Mumbai to England or…
A rickshaw ride… from Mumbai to England?! Yes please, sign me up! Adventure with a capital A D V E N T U R and E!
When I saw an advert on my favourite website www.escthecity.org advertising for companions on Patrick's rickshaw ride from Mumbai to England I jumped at the chance and instantly typed out an email to Pat in the UK.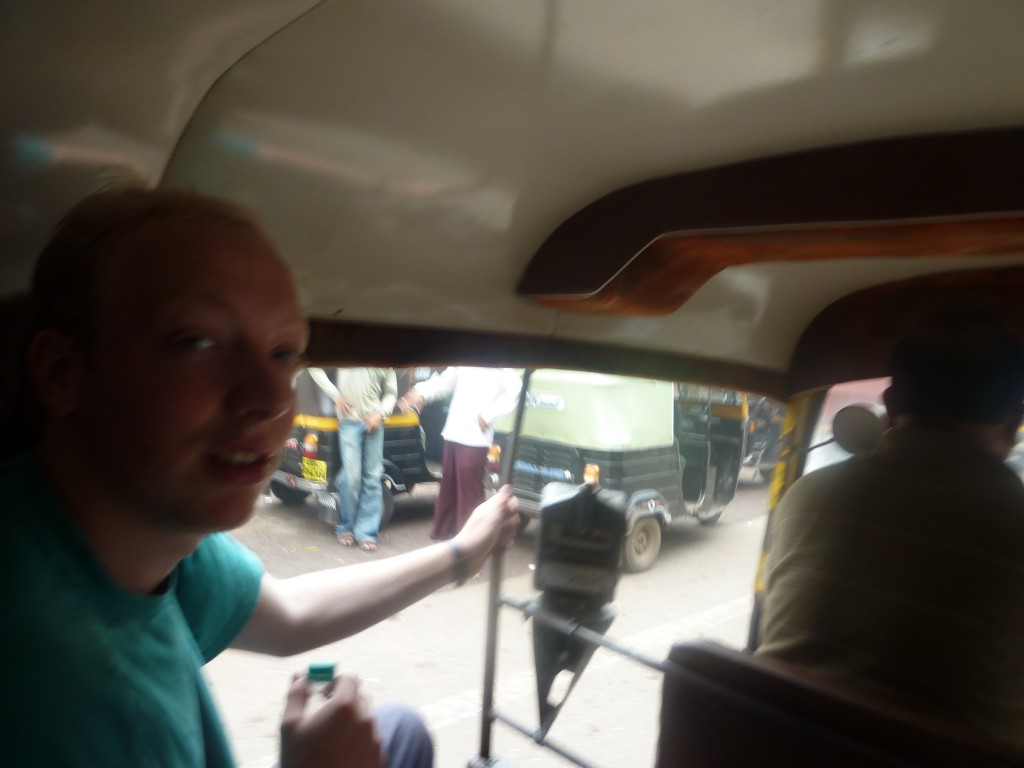 We arranged to meet in Mumbai the day before he was due to set off, so we could check we get along and I could join him on the exciting trip to pick up the rickshaw. The excitement of riding on a rickshaw for a week, being part of Patrick's legendary journey to England was overpowering. I had to play it cool as Pato wouldn't want a crazy lady joining on the first week of his journey.
After getting to know each other (and his dad who was joining to check everything went smoothly) we headed to pick up the rickshaw at a hotel. Pat took it for a test drive around the hotel car park, suitably filled with cars, people and potholes to mimic a typical Indian road.
Five minutes later I hear a crash and then shouting Indian profanities … at least I presume that's what I was hearing. Pat had succeeded in crashing the auto rickshaw … without even leaving the car park… and now an 8000 (approx.) mile journey to England? My excitement was waning as fear of what this guy was actually setting out to do started to set in. Travelling on a three wheeler with an engine much smaller than most motorbikes let alone cars, on some of the world's worst roads, not to mention trying to make it over the Himalayas into Tibet … was this guy crazy?!
And so 200 meters later, before I even got a chance to sit in the back, The Immense Rickshaw Journey was over, before it had even begun.
But all was not lost as…
I made a new friend in Pato/Pat/Patrick who I travelled (via bus) to Nasik with for wine tasting… mmm
Patrick's dad went home a little bit less on edge at the thought of his youngest son travelling half way across the road in an old, fragile vehicle.
He is still continuing his journey but via public transport (wise). You can follow his adventures here: www.rickshawjourney.co.uk
I still have high admiration for Patrick who has begun on an adventure that many would not even dream about, travelling through mountains, deserts and areas of unrest. I wish him all the best!
NB: the crash was not Pat's fault, the brakes failed and instead of driving into a group of men, he turned instead to drive into a car… sensible guy!