7 Good Reasons you should visit Oman
Oman is a country situated in the Middle East on the Arabian Peninsula. When compared to some of its neighboring countries, Oman cannot pride itself with the same oil prosperity that constitutes a huge income source for other Arabian countries.
Therefore, Oman switched to other types of industries such as tourism. Mainly thanks to tourism, the country managed to preserve its vast and rich cultural heritage. It is a must-go place if you are seeking a typical Arabian experience. When planning your trip, choose time between October and March.
I've been to Oman for a day, as part of a trip to Ras Al Khaimah in the UAE and loved it!
In this article, we're going to provide a few reasons why visiting Oman is really worthwhile. Keep on reading!
This post is in partnership with e-Visa.
Do I need an e-Visa for Oman
Since 2018, some eligible countries can apply for an electronic visa to Oman instead of going to an embassy to obtain a traditional visa. An eligible applicant can choose from 3 types of visas to Oman:
Single-entry 10-day visa – 69 Euro
Single-entry 30-day visa – 99 Euro
Multiple-entry 30-day visa – 149 Euro
No matter what type of visa you decide to apply for, all these types serve the purposes of business or tourism.
Moreover, the citizens of the U.S. can additionally apply for a multiple entry visa issued for 10 years that allows a 6-month stay each time.
You can check your eligibility for an e-Visa to Oman and apply for yours on https://oman-evisa.com/. The approved document will reach your email inbox within a maximum of 3 business days in the form of a PDF file!
Why Should You Visit Oman
Oman is an ultimate family holiday destination
Holidays, in general, remind us of the importance of spending time with family. Oman holidays allow families to spend quality time together, comforting each other, smiling, and sharing meals.
While on vacation in Oman, families can choose from a wide variety of activities, such as the ever-popular Desert Discovery tours. The tours feature overnight mobile camping excursions, guided tours, camel rides, deserted beaches, and luxury accommodations in hotel-style rest houses.
During your visit to this beautiful, culturally rich city, you will realize that a trip to Oman can provide many exciting and exotic choices for every member of your family.
The marina industry in Oman
The marina industry in Oman is thriving, as new marina developments are being made each year. Yachting tourism plays a primary role in the country's economy, with these marinas' huge openhearted numbers of sailing fans year after year.
What's more, there are many perfect locations for water sports events. Many of the marinas are equipped with the latest modern facilities and equipment, such as the Almouj Marina, with its extra-large walkways and round-the-clock security services.
Jebel Akhdar Range
The Jebel Akhdar Range is a set of remarkable limestone slopes and plateaus that commands the character of northern Oman. It lies about 100km inland and is one of Oman's greatest areas.
Its altitude is three thousand meters above sea level and is the highest mountain peak in the East Hajar Mountains, at the same time being the country's highest mountain.
The view from the top is breathtaking. Adding to the natural beauty of the place it's necessary to mention the credit of the people who have helped the region to develop into a tourist-friendly area.
The Forts
Most of the forts lie to the northwest of the capital, Muscat. The fort of AI-Hazm is positioned at the foot of the Jebel Akhdar and at the start of the fertile, coastal Batinah plain. One more 30 miles away is the oasis town of Nakhl.
Here you can visit a beautiful, elongated castle implanted into the contours of its rocky promontory. At the southwest corner of Jebel Akhdar the historic town of Nizwa is located.
It is the center of the tourist trade, with a handsomely re-built souk, a spectacular fort dominated by a vast drum-shaped gun tower, and an excellent hotel, where the view of the mountains from the swimming pool is undoubtedly one of the best in the world.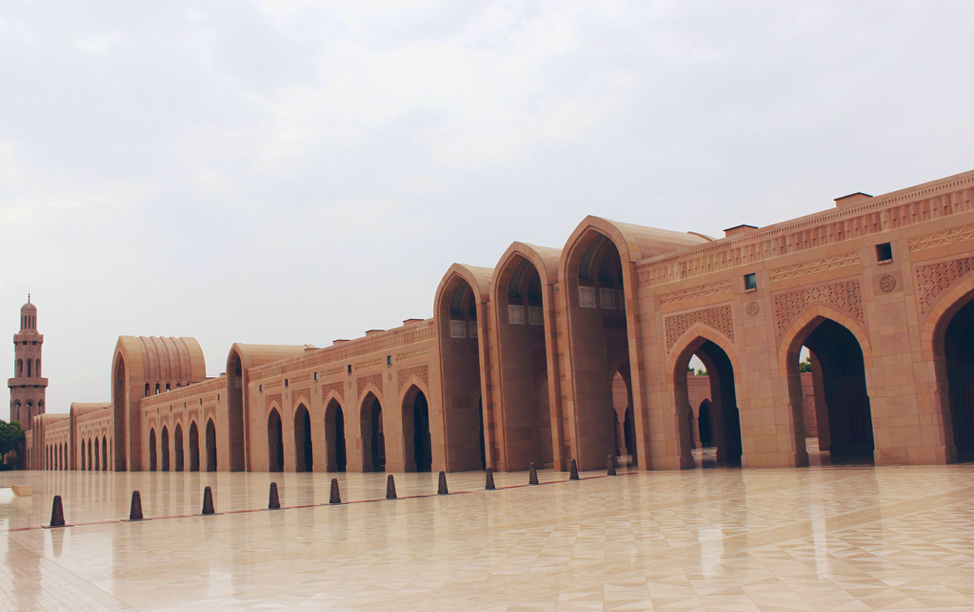 Al Sharqiyah Region
Spread across the northeastern area of Oman, this region encompasses the massive Sharqiyah Sands, more commonly known as the Wahiba Sands. The ancient town of Sur is the most prominent in the area, renowned for its centuries of trading and dhow building.
Nearby lays the Majlis al Jinn caves, one of the most extensive cave systems in the world. Another big attraction is the green turtles that come to lay their eggs during summer, the area of which is now being made into a conservation site.
Modern Oman
Oman has now come into the modern world. Modern? Definitely! However, what's more crucial – without sacrificing its traditions. It has developed facilities for its people while protecting their individuality and respecting their history, and wildlife.
One of the best seasons to visit this modern country is in the European winter, when temperatures and weather conditions are perfect ones, around 20 degrees Celsius mark during the day with even colder evenings and early mornings. And one of the best reasons to visit Oman is for adventure and relaxation. For a truly memorable experience, go on your next holiday to Oman!
Ad Dakhiliyah Region
Commonly known as the 'Interior,' the Dakhiliyah region is the Centre of Islam in the ancient remaining of Oman. With such history, it is not surprising with the abundance of fortifications and historical edifices.
With sheer mountain massifs, precipitous gorges, and vibrant traditional crafts, this region is a top-rated tourist destination within Oman. The ancient town of Nizwa stands out as a must-see place to visit, with its formidable, fully restored ancient fort.
Nizwa was once a walled town and ancient capital of Oman. Today visitors can walk through the tiny streets and souks that make up the old quarter in the walled-off interior. The town is all around surrounded by date palm orchards and farms, making the area visually lush.
Final Thoughts
In conclusion, Oman is a diverse land a bit different than other neighbouring countries of Arabian Peninsula. Whether you come to explore, relax, or just to get away from your everyday routine, everything you could expect an Eastern country to have is available here.
Book your holiday, apply for your e-Visa and set off for your dream journey. Unforgettable memories and moments guaranteed!
Other posts you might like