12 unmissable foods to try in Barcelona
Want to know the best food to eat in Barcelona? Read on to find the top 12 unmissable foods to try in Barcelona.
Whenever I travel, whether it's to another county or another continent, I get excited about all the new foods there are to try. And, in that regard, I don't think I've ever been to a city quite like Barcelona. So, before I wrote any other blogs about my recent trip to Spain, I had to kick things off with a list of unmissable foods to try in Barcelona. 
The food culture across the entirety of Spain is rich and dynamic, blending countless years of history with a modern flair and a dynamic, ever-creative nature.
The city is renowned for its wealth of iconic foods, which form the foundations of its exceptional culinary scene.
So, rather than listing must-visit restaurants in Barcelona – of which there are endless – I wanted to share my top 12 unmissable foods to try in Barcelona. These traditional, age-old dishes form the perfect map for the ultimate Spanish culinary experience.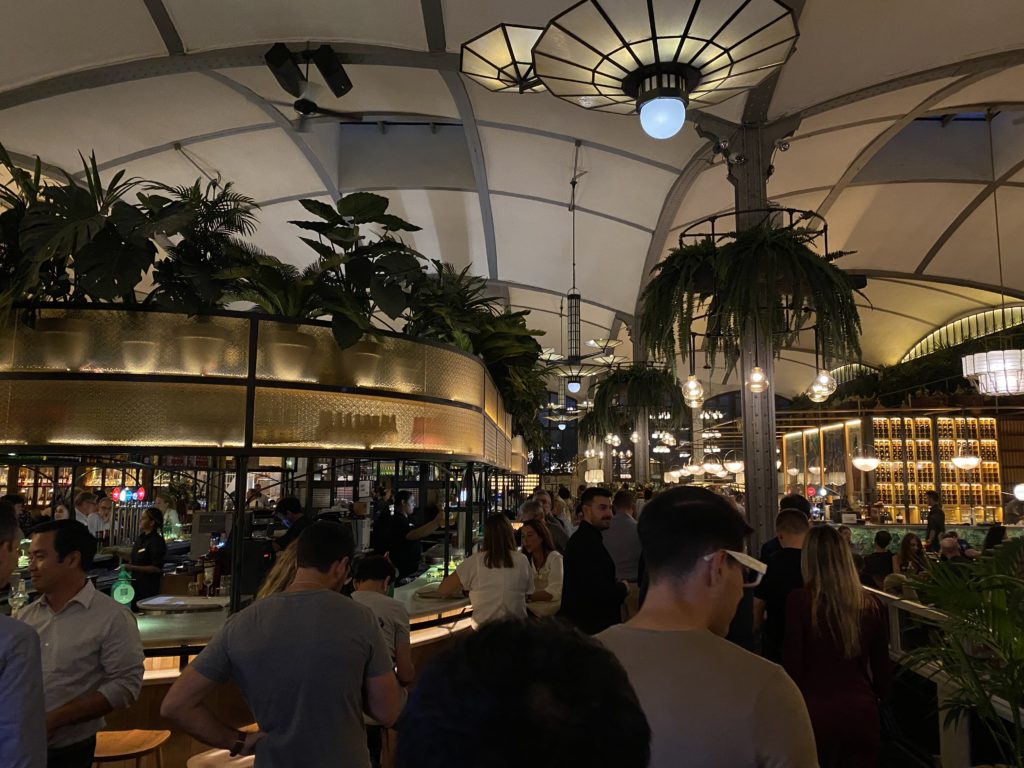 Tips for eating in Barcelona – the best foods and experiences
Across the continent, it's clear that food is taken very seriously. And Barcelona is no exception.
Eating in Barcelona is more like a hobby than a sustenance requirement. The city's eateries are characterful and vibrant, urging you to frame your entire day's plans around your three meals.
Barcelona is home to a wealth of street foods, bars, restaurants, serving up casual dining and tapas to world-renowned fine dining.
So, without further ado, let's explore my pick of the 12 foods you have to try during a visit to Barcelona.
The top 12 unmissable foods to try in Barcelona
1. Paella
Of course, we couldn't kick off this list with anything other than paella.
This iconic staple of Spanish food is made across the world, but there's no rivalling an authentic paella, made fresh in Barcelona.  
Although the dish actually originates in Valencia, in the south of Spain, it's been perfected by the city's chefs. And, with its unparalleled proximity to the coastline, you can be certain that your paella will be loaded with exceptional seafood, at its peak of freshness. 
Of course, you can also choose it served with chicken and chorizo, and we highly recommend the combination of all of the above. It partners perfectly with the fragrant combination of saffron, garlic and paprika, which have made this dish such a Spanish culinary icon.
2. Pa Amb Tomaquet
Often, the best dishes are the simplest. And nowhere is this more apparent than with the humble Pa Amb Tomaquet.
As much as I adored the rich, fragrant dishes of Spain, this little tomato dish was a real highlight of my trip.
The dish translates as bread with tomato, and it is a staple dish throughout Barcelona and the surrounding regions. It simply consists of fresh toasted bread, rubbed with raw garlic and topped with grated tomatoes, olive oil and salt. It is beautifully fresh, and packs a delightful punch of sharp flavour.
Most restaurants in Barcelona will either offer it to order at the start of your dinner menu, or as part of their traditional tapas selection. 
Think Benidorm isn't worth a trip, there is an 'other' side to this beautiful part of Spain.
3. Patatas Bravas
Without a doubt, this flavour-punching potato dish is one of the top unmissable foods to try in Barcelona.
It is a dish made from fried cubes of potatoes, served with its trademark dual sauce combo of spicy tomato and lemon and garlic aioli – nothing more complicated than that.
But, trust us when we say that you won't find a better potato dish anywhere on the continent.
Patatas Bravas is an absolute tapas staple, and you'll find it featured on the tapas menu of almost every bar and restaurant in Barcelona.
4. Croquettes
Although they don't sound particularly exciting, croquettes are at their absolute best in Barcelona.
Another tapas favourite, traditional Spanish croquettes are served with mashed potato, creamy bechamel sauce and salty ham, all deep fried in breadcrumbs. You might also find them with prawns in the middle, which gives the dish a delicious extra flavour dimension.
And, if you want to try a really top-tier croquette, head over to Barcelona's famous Boqueria Market, and visit one of the superb food vendors based there.
5. Bombas
We're not quite done with croquettes yet – now, we're moving on to their bigger cousin.
'La bomba' is one of the most famous tapas dishes in Barcelona. But interestingly, it gets its name from the handmade grenades that were used during the brutal Spanish Civil War, which were thrown by the revolutionaries fighting against General Franco.
A local chef took inspiration from this, and created this tributary tapas dish.
Bombas consist of large potato croquettes, served with white garlic aioli and a spicy, deep red sauce.
According to popular rumour, the bombas dish was created at La Cova Fumada, which to this day remains a favourite amongst locals and tourists alike.
6. Jamon Iberico
Think you've eaten ham before? Prepare to have your mind blown.
Without a doubt, proper Jamon Iberico is one of my very top recommendations for unmissable foods to try in Barcelona.
During your visit, be sure to order a platter of traditional Iberian ham, with crispy fresh bread or Manchego cheese (or both, or neither!).
And, although it's available at most restaurants and bars, I'd highly recommend visiting a specialist delicatessen. These will give you the best possible experience of this Spanish staple.
7. Chorizo
Nowadays, chorizo is an ingredient that can be seen on menus up and down the UK. It's hard to find chorizo that's not delicious, but it's in Barcelona where it really shines.
It's one of the most famous meat dishes (indeed, most famous of any tapas dishes) in Barcelona, and with good reason. It's loaded with flavour, and can either be served on its own, sizzling hot, or to spice up a sandwich or paella.
However you try it, authentic Spanish chorizo is best enjoyed with a cold beer, a lively atmosphere, and a great view.
8. Manchego
Although the French have the most fame for their cheeses, the Spanish also boast some of the best in the world. And my personal favourite? Manchego.
Manchego is a hard cheese (somewhere in between cheddar and parmesan), and is often served in a big, tempting fan of slices.
And, if you're keen to try the full variety of Spanish cheeses during your stay, la mancha, idiazábal, mahón and roncal all certainly make the cut for unmissable foods to try in Barcelona.
9. Fideua
After you've suitably gorged yourself on traditional paella, the next step is to move on to fideua.
This is best described as paella with the rice switched out for pasta. For this dish, the pasta used is thin and short cut. There are no hard and fast rules for the cooking of fideua, which makes for interesting tasting and comparing sessions between restaurants.
10. Crema Catalana
As someone with a major sweet tooth, this stunning dessert was a definite highlight of my trip to Barcelona.
It's the Spanish equivalent of the French crème brûlée, and its ingredients list is largely the same, consisting of custard topped with a crunchy charred sugar lid. This silky smooth, creamy dessert is the perfect end to a dinner of spicy and salty tapas.
11. Mel i Mato
Or, if you're not usually a dessert person, then I'd highly recommend choosing mel i mato from the menu.
Think of it as Barcelona's take on a British cheese board – it consists of soft unsalted mato cheese, topped with honey and walnuts. It's elegant, simple, flavourful and the perfect insight into what Spanish cuisine stands for.
12. Sangria
And, last but by no means least, you couldn't possibly visit Barcelona – either in Summer or Winter – without tasting a glass of sangria.
If you've not heard of it before, sangria is made with red wine and lemonade, blended with spices and filled with lots and lots of chopped fruit. It's much lighter and sweeter than your classic red wine, with a trademark orange flavour. 
Looking for some more Spanish summer cocktails? Look no further!
---
We hope you enjoyed this round-up of 12 unmissable foods to try in Barcelona! What food have I missed on this list? Are there any other dishes that you'd add to our hit list of unmissable foods to try in Barcelona?
So, if you've got any other dishes or restaurants that you think we need to visit on our next trip to Barcelona, we'd love to hear them! Get in touch with us in the comments, or through our socials.
Other Posts you might like