5 Misconceptions about Cruises
On Monday I returned from an Amazing cruise aboard the Silver Wind, a 6* luxury cruise ship. We sailed from Rome to Malta, with stops at Sorrento in Italy and Trapani in Sicily. I had a fantastic time and was pleasantly surprised at just how much fun a cruise can be. Not all old folk and bad dancing (though there was the occasional jiving in the dance bar), but instead sophisticated luxury, good food, laughs and gorgeous views.
Here are 5 ideas I had about cruises that have definitely changed since my cruise with Silversea.
Cruises are for old people!
Yes there are 'old' people on cruises and perhaps some of them really are very old… but not ALL of them, in fact probably not even the majority of cruise goers would be defined as old (I won't go into what I would define as old, I could get into trouble ;)).
The Silversea cruise I attended had passengers of all ages, including kids, teenagers and twenty somethings. There was even a few families stretching all the generations travelling together.
I was amazed at the different people who were travelling on our cruise, everyone seemed so different, from over 30 different countries, all different ages, backgrounds… you could easily strike up conversation with anyone… on the first day it starts with a nod, and then a good morning and before you know it you are chatting away and arranging tours together.
However old or young you are you won't feel out of place, there are things to do to please all ages and tastes.
Cruises are boring!
I challenge you to get bored, in fact it is likely to be the opposite, you will be wishing there was less to do so you can just laze by the pool and soak up the sun. Each day creates a new list of fun adventures in a new city. Silversea organised a selection of tours at each port or you had the option to just get off the boat and do your own thing.
Every morning you face the dilemma of getting off the ship and exploring the new town or staying aboard and exploring the ship, perhaps trying out the different cocktails or relaxing with a massage in the spa. I just don't think it is possible to get bored on board! New places, new adventures and a whole world aboard the ship to explore.
Cruises make you seasick!
I had to keep reminding myself I was on a boat, I would happily walk around the ship, eat tasty meals, sleep easily and use lifts and stairs without even a slight jolt. Now I am sure this differs depending what part of the ocean you are sailing on. The Mediterranean was smooth sailing the whole way.
When in bed I left my curtains open so I could watch the moon shine down on the moving ocean only a few feet from my bed. If you're really brave you could even leave the door open and listen to the ocean lapping close to your feet.
Perhaps cruises around the Arctic or across the Atlantic aren't so smooth, but if you're thinking about your first cruise and are partial to a bit of seasickness, The Med is the way to go.
Cruises are too expensive!
Cruises aren't the cheapest holidays but when you think about what you get for your money, I can't think of a better way to see so many places.
The cruise I went on with Silversea was all inclusive and you could easily set sail for a week without spending any more money on top of your initial outlay. This cruise was luxury all inclusive, including a 24 hour Butler to deliver steaks, cakes and champagne to your room whenever your heart desires. Not to mention occasional canapés passed around the bar or a refreshing honey sorbet while you are sunbathing by the pool. These guys had thought of everything and going hungry or thirsty just wasn't an option.
If you wanted to do any tours off the ship these were additional costs, but depending what you fancy there is always the opportunity to just abort ship and explore the port towns on your own. I had a brilliant morning wondering around Valetta in Malta and a short tour around the Isle of Capri was a great way to see a lot in a short space of time.
Cruises don't allow you to see much!
If you are looking for a holiday where you really get to know a destination, exploring every corner, every cafe then a cruise probably isn't the right choice. But if annual leave is short and you want to see as much as possible without the stress of spending all your days travelling in planes, trains and automobiles then a cruise is perfect.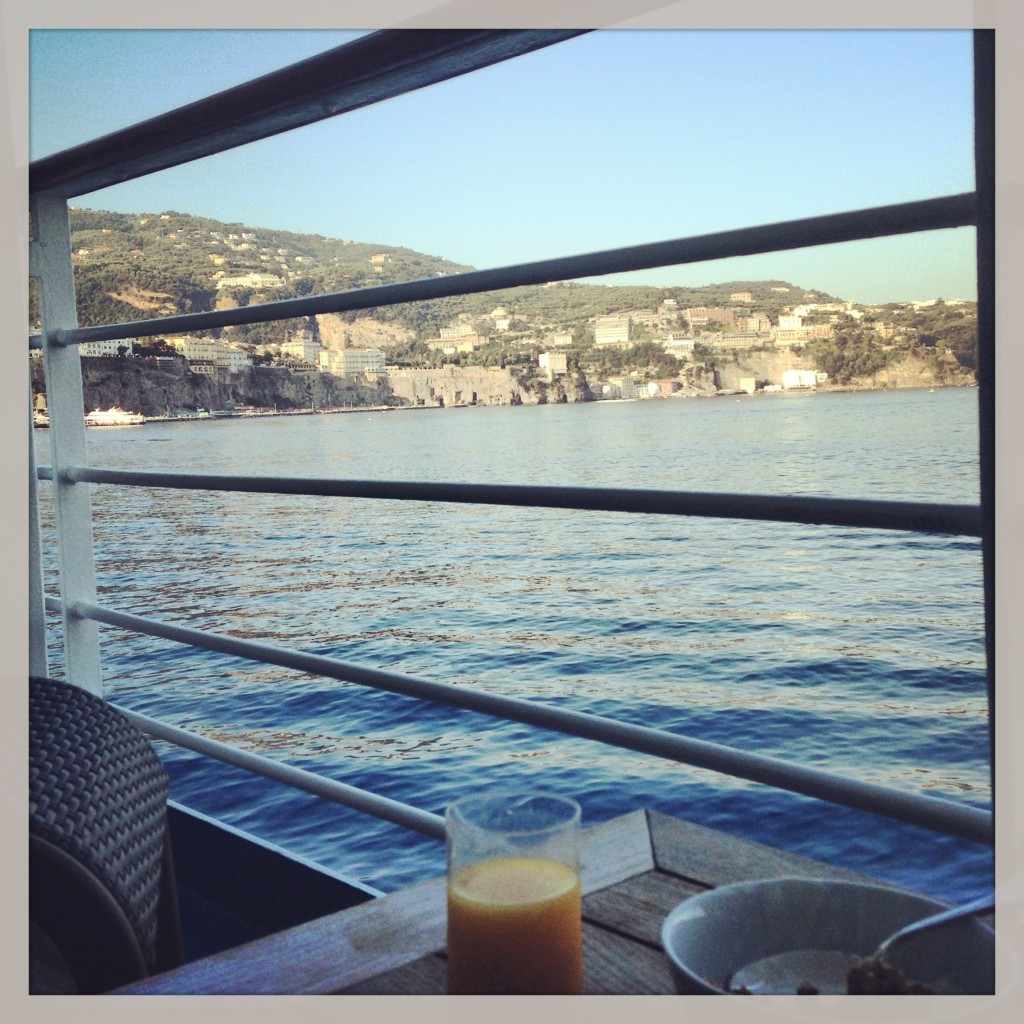 Just think you wake up each morning with a new town to explore without even packing your suitcase, a travellers dream. The travel happens while you sleep and there is no lugging of heavy bags between destinations, no panicking if you have forgotten your toothbrush, everything is just where you left it and a new exciting place is just waiting for you to explore. I saw three different towns and it was a great taster to a place to see if I want to return one day.
Some cruises don't move very far and you can still see more of an area than you would if staying on land. Silversea are soon to launch a SUPER exciting new ship called the Silver Galapagos, which will travel, yes, you guessed it around the Galapagos Islands. It is an adventure cruise and sounds AMAZING, definitely been added to my bucket list. What a way to see these incredible islands. You might even get to see some of these… the Blue Footed Booby! (hehe)
So have I persuaded you a cruise is right for you? Well I guess they aren't for everyone, but don't rule them out, it has certainly made my holiday planning a little harder with yet another option of fun places to go and things to see.
I travelled on the Silver Wind for 4 days. The full cruise is 9 days and includes stops in Croatia and Montenegro.