I've spent the weekend showing two of my blogger friends the best bits of the Peak District and, after a recommendation from a friend, I knew Chatsworth Christmas Market would make the list of things to do in Derbyshire this Christmas.
After the crazy queues to park and the seemingly relentless drizzle, we were wondering if we had made the right decision. However only a couple of Christmas craft stalls in and we soon realised we were in a worthy winter wonderland. The gifts on offer were definitely of a higher standard than your average Christmas fair and I was able to start my Christmas shopping. Yay!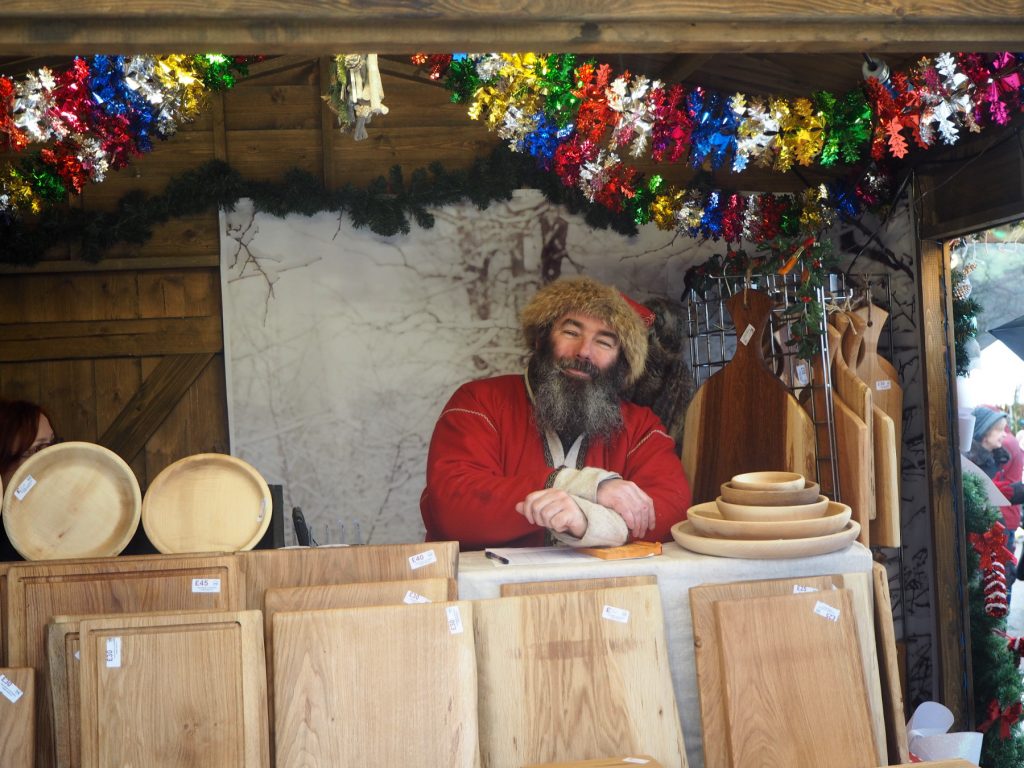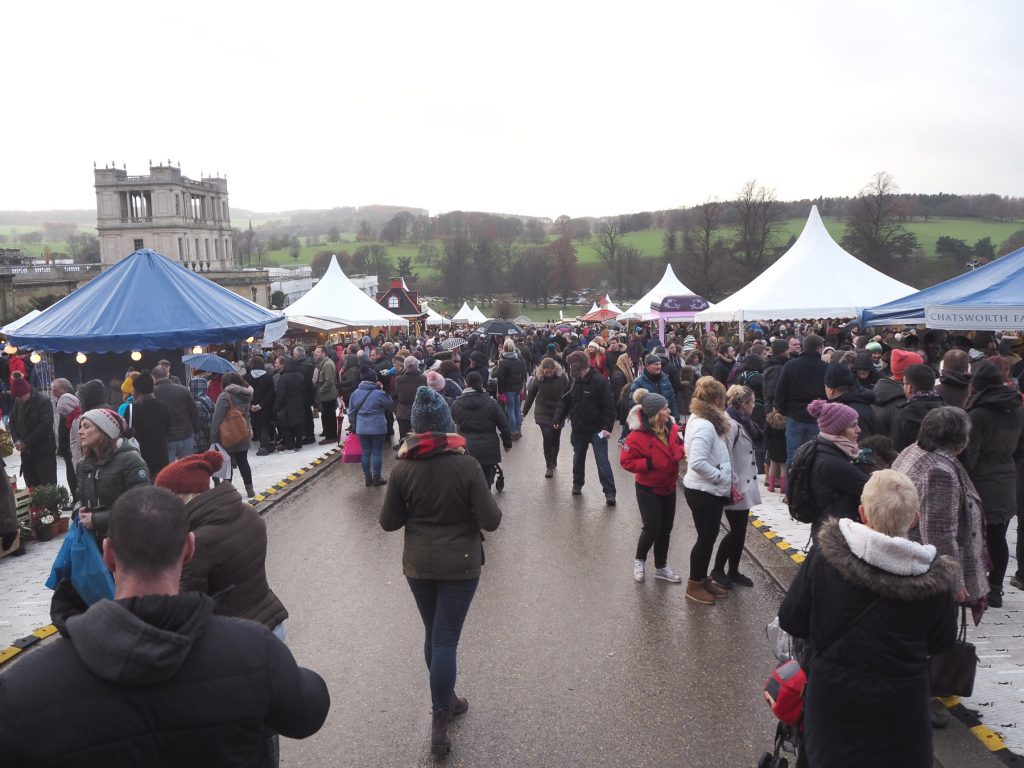 When I say Christmas shopping, I mean drinking my first glühwein, eating some of the most delicious brownies I've ever tasted and stuffing my face at the hog roast, before moving onto a few free tasters around the market.
There is a reason people were queuing for ages to get into 'yet another' Christmas market. Chatsworth tend to be a cut above and have successfully created a quality market to suit all ages and tastes.
Opening times
The market is open 7 days a week until December 5th.
Monday to Friday – 10am – 5.30pm
Saturday and Sunday – 10am – 6pm
Parking
The parking situation was crazy, people were queuing through the grounds and they were sending cars what seemed like miles from where the stalls were. Parking costs £5, or £10 on the weekend (though this doesn't seem to have put anyone off when we visited on Sunday!).
We parked on the side of the street in the nearby Edensor village and walked in, saving on the queuing (and paying). Pretty sure we would have had to walk just as far from the car park. I just can't get over how busy it was!
Stalls and food on offer
You can see a full list of what stalls are on offer on the market stall map. Most of the food stalls appear more than once, so don't panic if you run out of glühwein half way around. I didn't get chance to try the Bailey's Hot Chocolate, but if I return that is next on the list.
Many of the stalls are local suppliers and handmade crafts meaning you can easily get unique and thoughtful presents for family and friends. Many stalls were having difficulties taking credit/debit card payments, so take plenty of cash if you're going on a shopping spree. There are cash machines on site, but like for most things, there will likely be a queue.
Don't let the crowds put you off visiting though, they're queuing for a reason.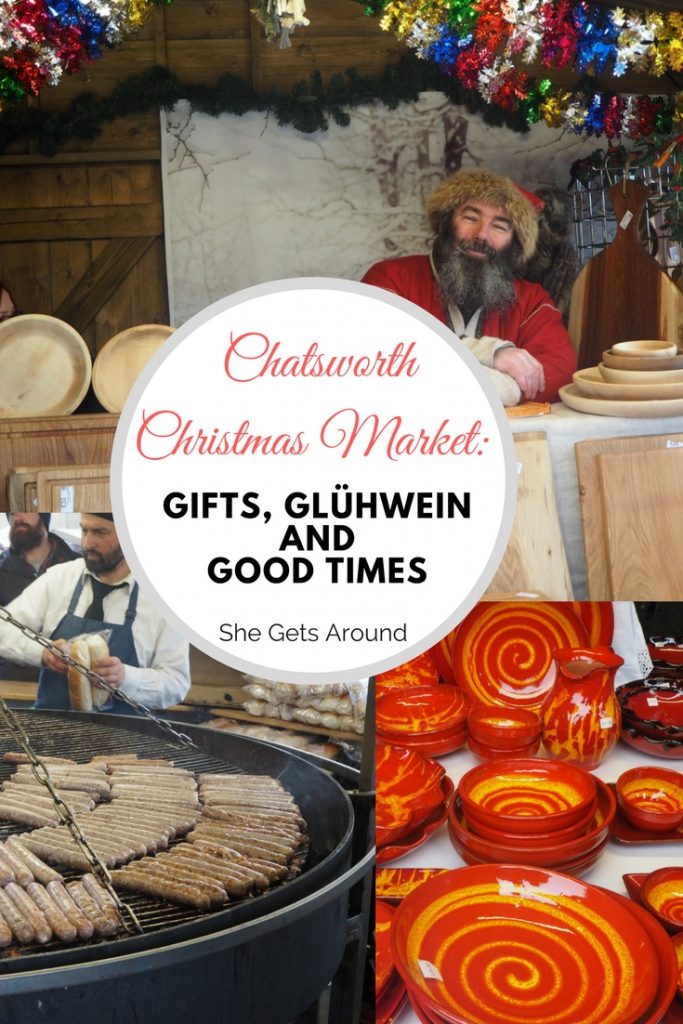 Other posts you might like: