The Beach House: Where to stay in Milford-on-Sea
When a press trip invite comes to review a hotel with your blogger friend, you don't turn it down. Add in being able to take the new boyfriend on his first press review with me and we had the recipe for a perfect weekend! Milford-on-Sea isn't somewhere I had even heard of before but after being given the choice of several Hall & Woodhouse hotels to review we decided Milford on Sea looked cute and was the closest to London. Not sure a one night trip to Devon would have been a sensible idea, right?!
The British seaside break might have not have the greatest rep, and in late October our  expectations of the weather are even lower. In this case it was a good job – cue Storm Brian!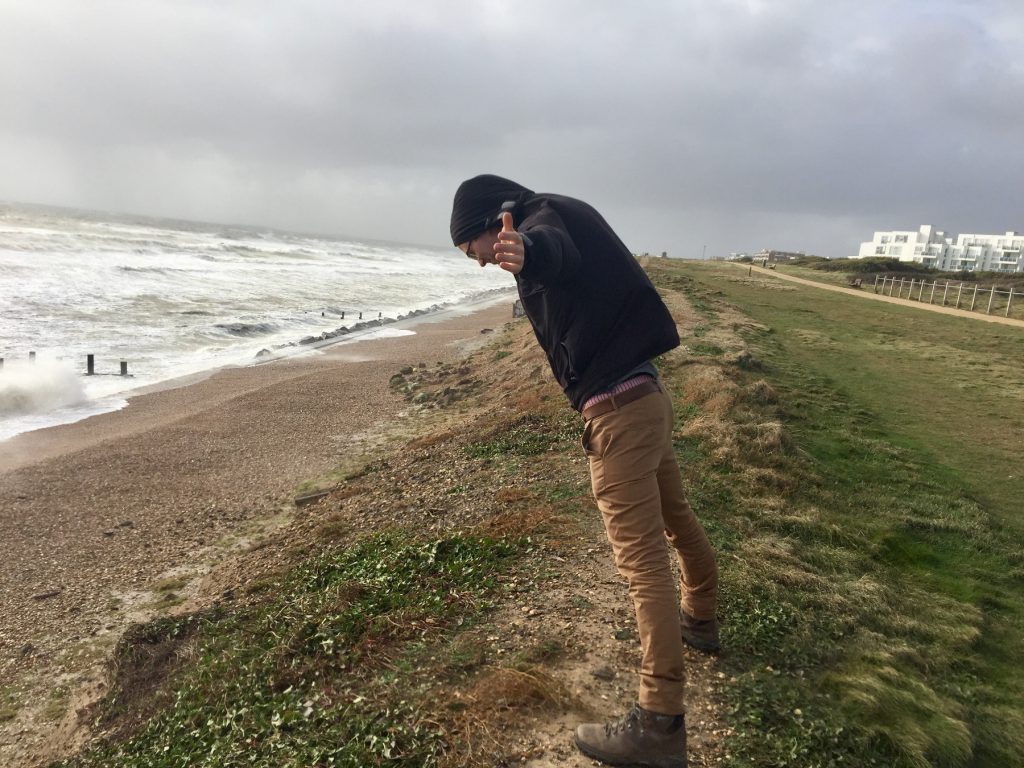 Luckily we picked the ideal spot to weather the storm, The Beach House Hotel, only venturing out briefly to test our mettle in the bracing wind (seeking shelter in the pub en-route of course) and again the next day to walk off the piles of food we had stuffed ourselves with!
How to get to Milford on Sea
The drive down to Milford on Sea was a little arduous, taking around three hours (including a few short stops and weekend traffic) from our starting point in Amersham, North-West of London. We arrived a little after 3pm, check-in time at the Beach House, and were very surprised by the grandeur of the former Victorian manor house.
I would recommend driving, but there is a train station in New Milford just a 15 minute bus ride away. The final stretch on the drive down includes a leisurely stint through the New Forest and, on a sunnier day, I am sure there are loads of lovely spot for a picnic or ice cream.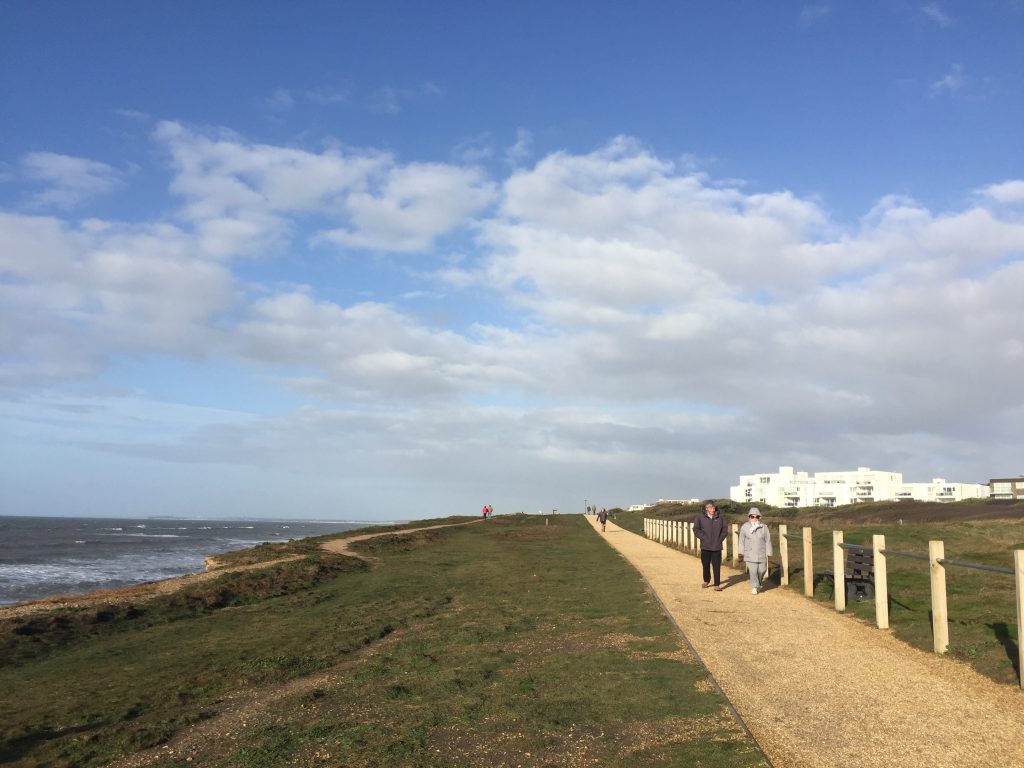 First impressions of the Beach House
The hotel strikes a great balance between pub and hotel, it's spacious but cosy, with old wood panelled walls, a resident cat and plenty of different nooks to park yourself for a drink or some food.
We were shown up to our room, where we were again pleasantly surprised! The room was fab, a big cosy bed, antique desk and classical music playing as we entered the room, I knew it was somewhere I could stay for much longer than one night, not even having to leave the room.
It just kept getting better though when we walked into the bathroom. Wow! The bathroom was as big as the bedroom with twin sinks, a big shower and the best-looking copper bath in the middle of the room! Heaven!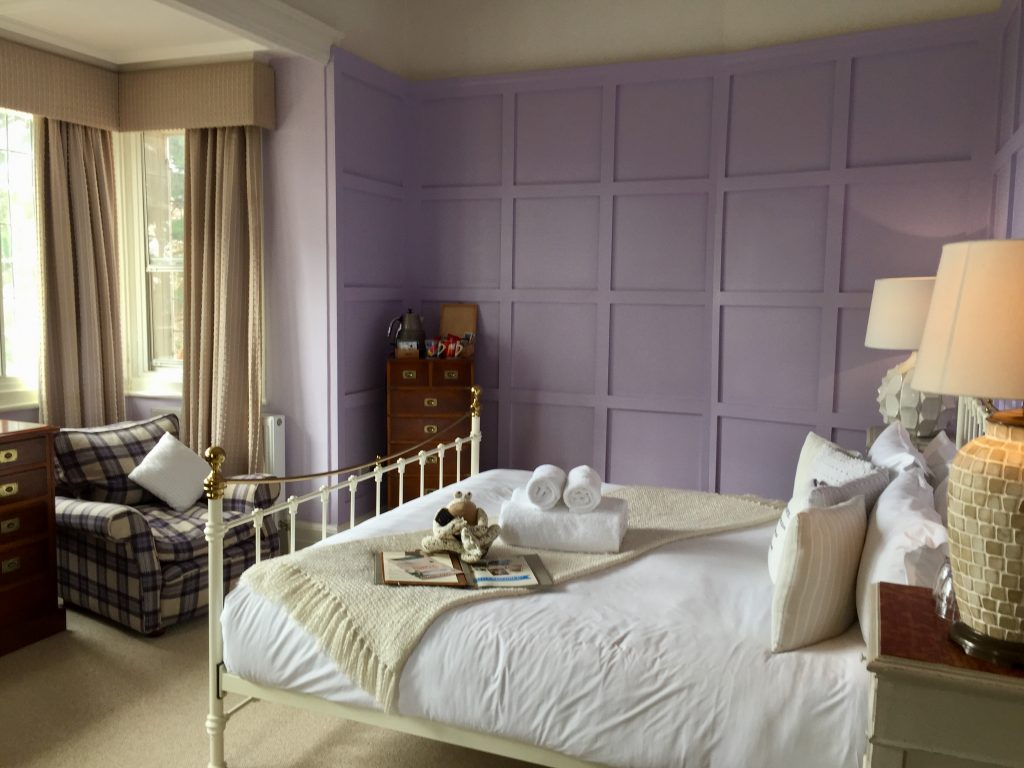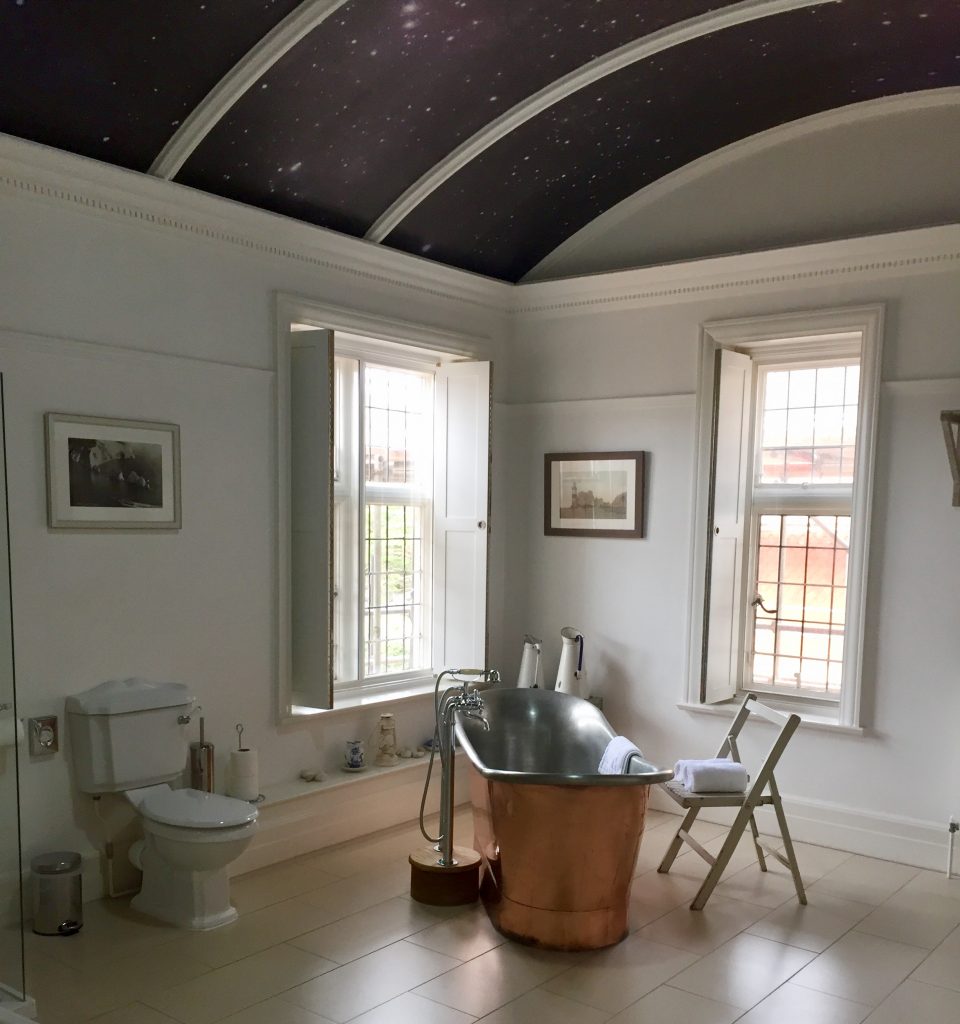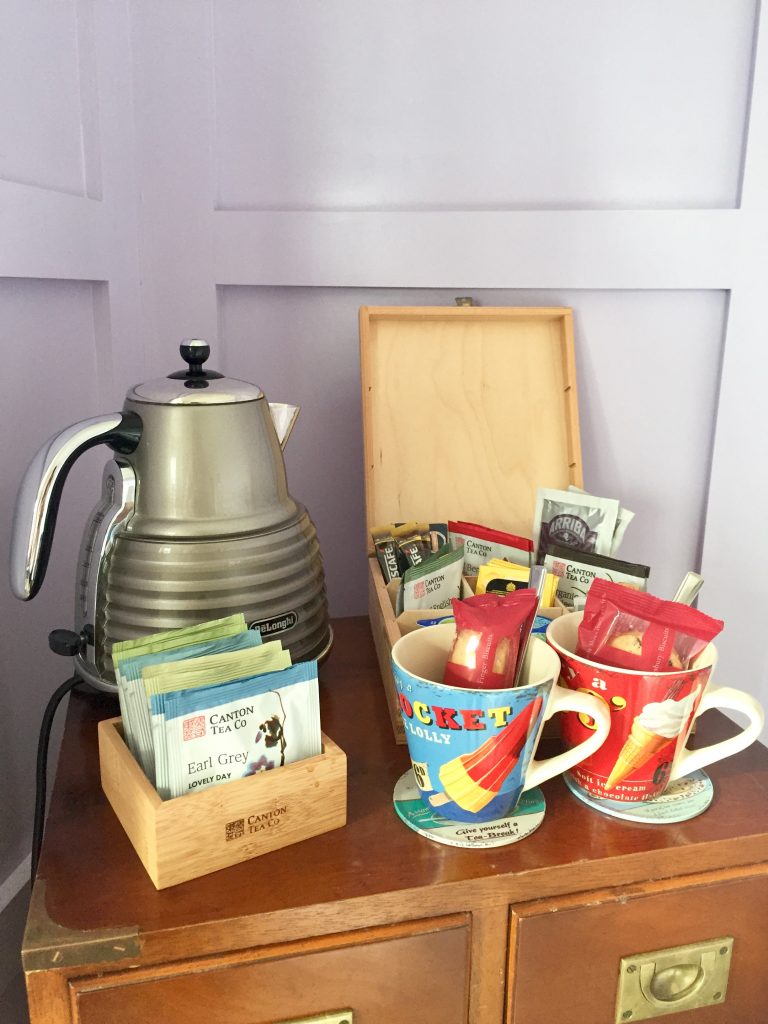 Braving the storm
After getting settled in, we went off in search of our good friends Lucy, Oli and baby Anäis. Normally this would be a simple task, however we found that mobile signal is a bit sketchy down in Milford on Sea. After searching the hotel in vain (with one false alarm when we heard a crying baby which turned out to be from the room next to theirs!) we set off out into the wild winds, stinging sea spray and lashing rain. I felt refreshed, alive and so happy feeling the sea spray on my face as we battled the wind towards town! A few minutes later Lucy's message came through – they were in the pub. Wine, baby cuddles and food later we headed back to the hotel to chill before dinner.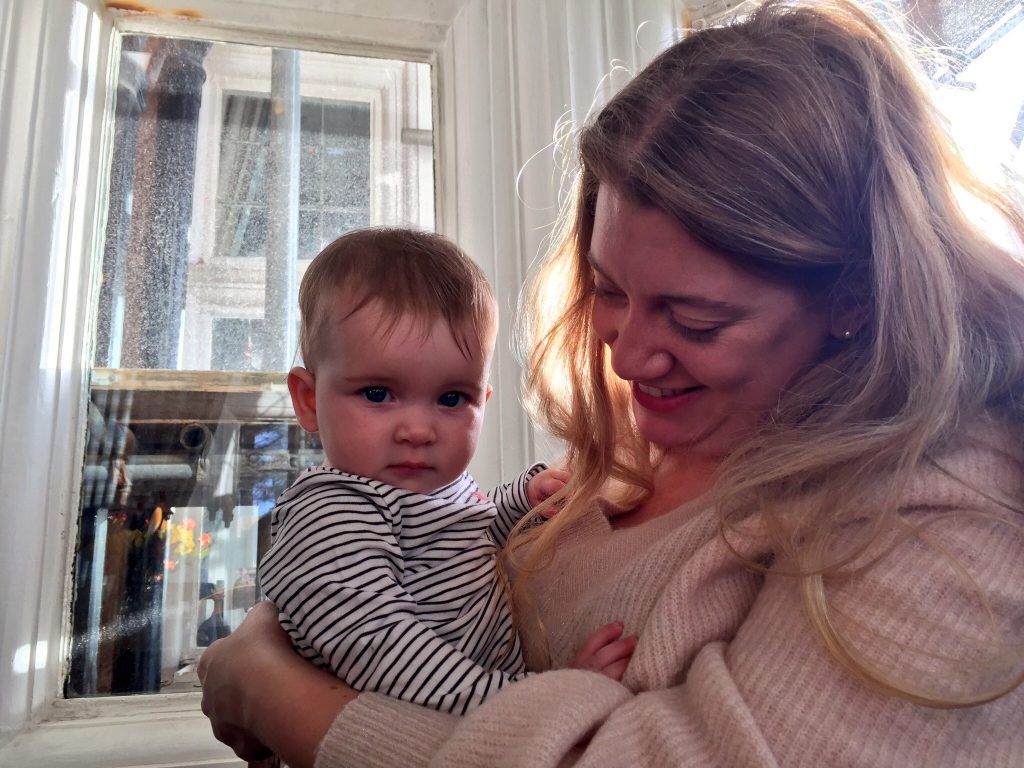 Dinner at the Beach House
We opted to eat at the hotel, which was convenient and meant we got to stay indoors for the worst of the weather. We shared a veggie starter board and I had pie and mash for my main, for which the staff were happy to oblige my request for extra gravy! Somehow we still had room for dessert (none of us having opted for the small appetite versions of the dishes offered) and I topped my meal off with a treacle sponge and custard. Phew, makes me full just writing about it! But all oh so worth it and washed down with much wine of course!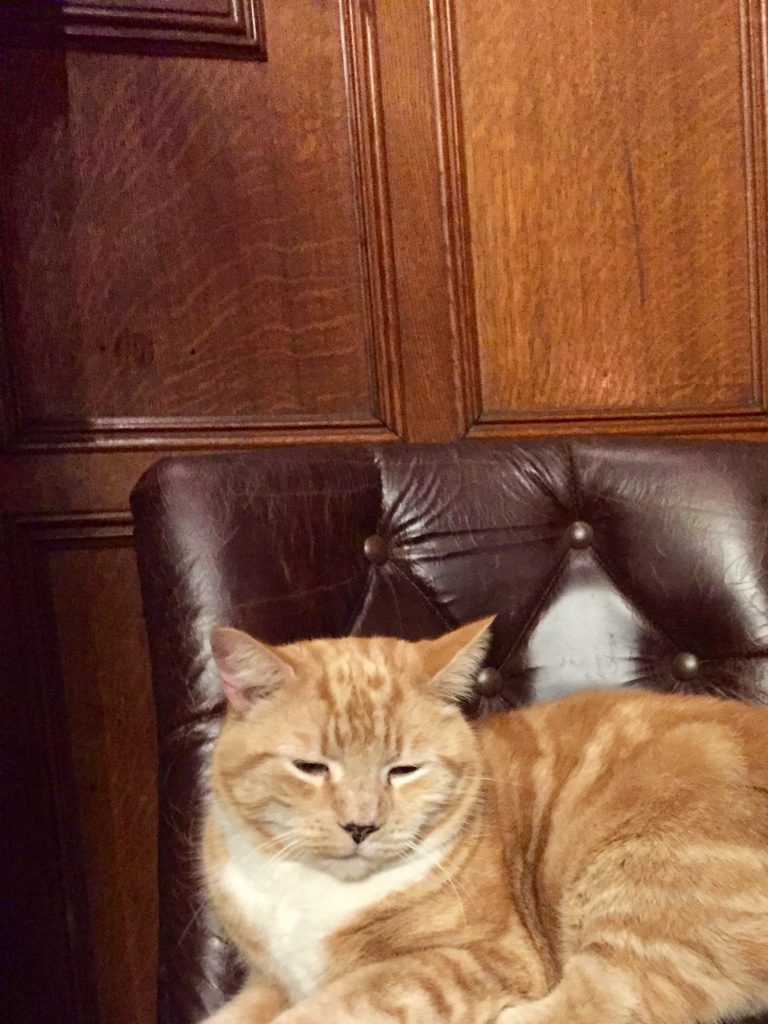 After a half-hearted game of Scrabble (I think the food and drink had sapped most of our energy by this point) we called it a night; Baby Anäis was getting sleepy along with the rest of us. I had just enough energy to run a big just too-bubbly-enough bath, choose a colour for the mood lighting (yes the bathroom had mood lighting, in fact it had disco lighting, not to mention stars on the ceiling so it looked like you were bathing in the open sky!) and have a well-deserved soak before bed, as the wind howled harmlessly outside. Ahhh, bliss!
Breakfast at the Beach House
It was my kind of breakfast and somehow my appetite had returned, despite the previous night's huge dinner. We were greeted with a table full of fresh pastries, fruit, juices, and honey still in the honeycomb, before being handed the menu for the cooked options; Olly and I went for eggs Benedict, with a side of crumpets! All super yummy and set us up well for the day.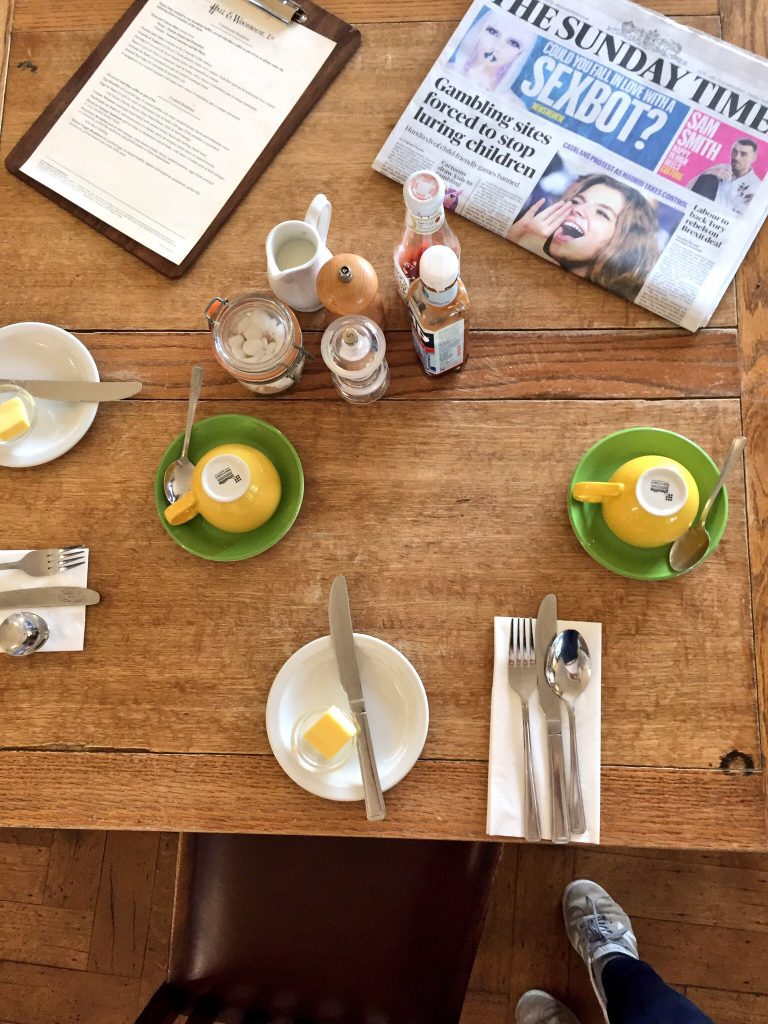 What to do in Milford-on-Sea
It's not the kind of place you go for an action-packed weekend away, the sleepy town of Milford-on-Sea is more of a 'chilled walks along the promenade' and pub lunches kind of place. We went for a relaxed stroll along the waterfront in the morning before starting the journey home. You can see "The Needles" of the Isle of Wight across the water and I'd imagine it would look even more special on a clear blue sky day.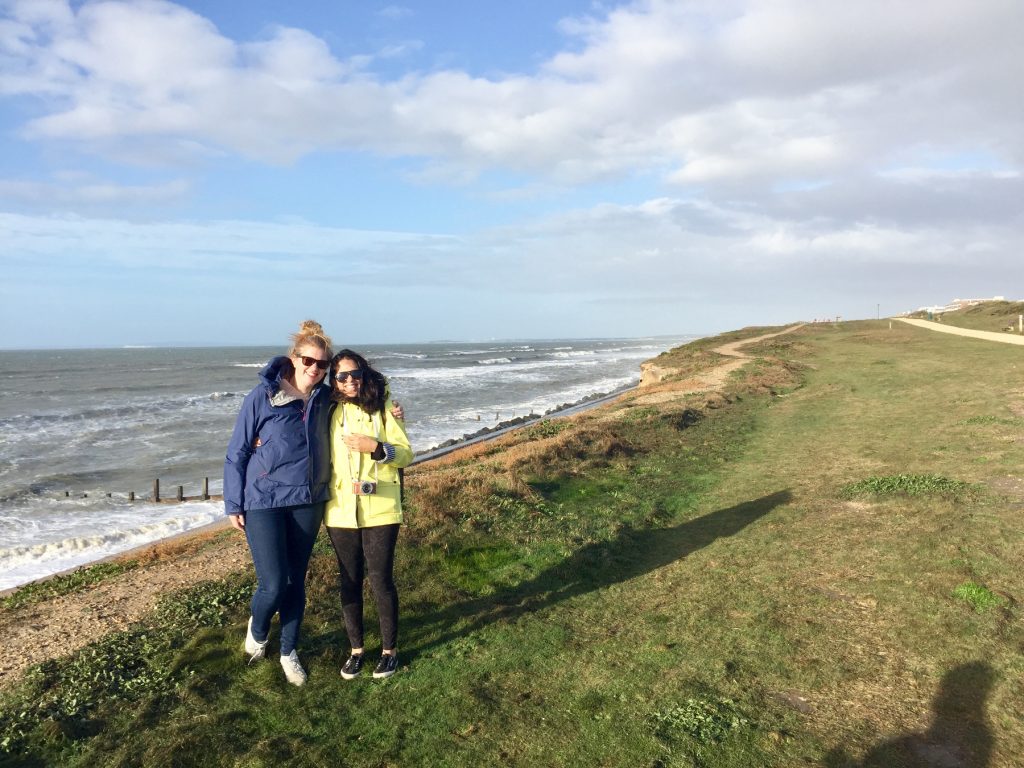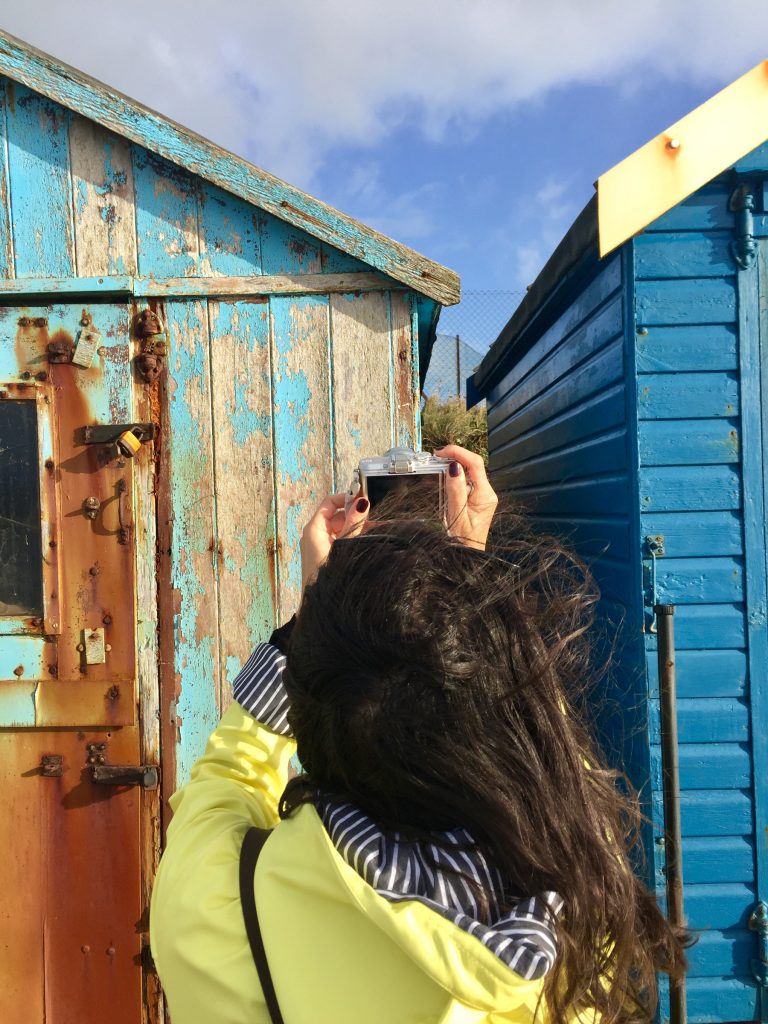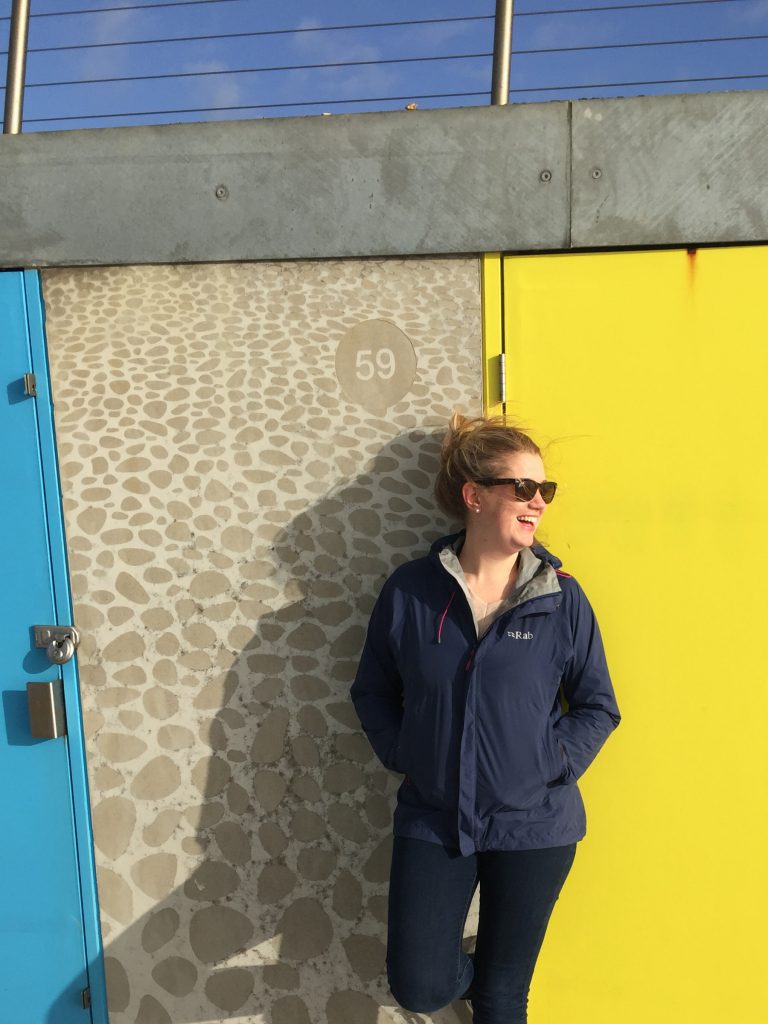 If you have more time then visit Hurst Castle at the end of the spit for a spot of culture and I'm told the fish and chips in town is one of the best! The hotel more than filled us up though!
I really loved the hotel and felt so at home and cosy from the moment I arrived, with friendly staff, tasty food and oh did I mention that copper bath! Dreamy!
Their website really doesn't do the place justice, but hopefully my blog and photos help show you how special this unique little hotel and pub really is.
I was invited to review this hotel, but as ever all opinions are totally honest. 
You can read Lucy's review of The Beach House too.
Other blog posts you might like: